Weekend work activity at Edmonton EcoPark between 6 and 7 February 2021
On Saturday 6 February and Sunday 7 February, works will be taking place at the Edmonton EcoPark and the Laydown Area on Lower Hall Lane in association with the North London Heat and Power Project (NLHPP).
The works are being carried out by our contractor, Taylor Woodrow, who will be working to relocate welfare and office facilities, storage units, restrooms and office equipment from our Transport Yard to the temporary Laydown Area. The relocation is required for the safe operation of the site and welfare of staff during the week.
The works have been approved by Enfield Council and working hours will be 07:30 – 18:00.
The image below shows the location of the works and the planned transport route: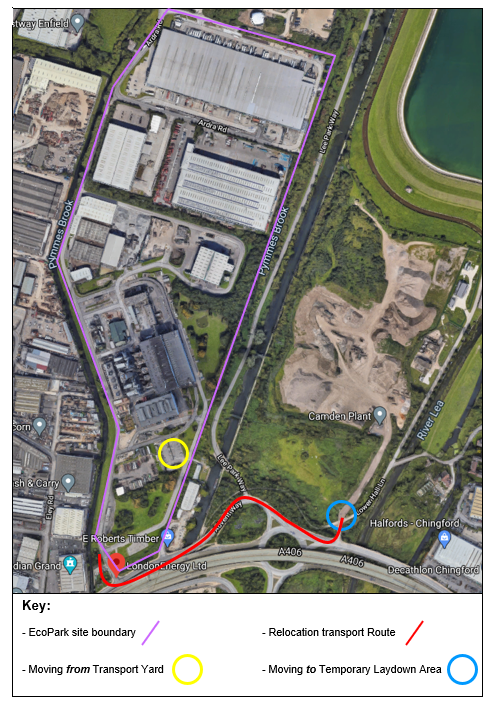 We do not anticipate any noise or traffic impact to local businesses or homes. If you do have any questions during these works, please call the NLHPP team on 0208 489 3940 or email info@northlondonheatandpower.london.
Share