Statement in response to Channel 4 Dispatches programme
Last night's Dispatches programme made generalised claims about the energy from waste sector which, despite using images of the LondonEnergy facility in Edmonton, do not apply to north London. Here are eight key reasons why:
The programme made very clear from the outset that landfill is extremely damaging for the environment and the worst option for dealing with non-recyclable waste. In contrast to landfill, the North London Heat and Power Project (NLHPP) will provide a clean, environmentally responsible solution for managing non-recyclable waste. Our new Energy Recovery Facility will tackle the Climate Emergency by generating low-carbon heat and power, including heating and hot water for thousands of local homes in Edmonton.  


There is absolutely no better solution for the waste which cannot be recycled, a claim not disputed by the programme. The Government's independent climate advisors, the Climate Change Committee, have advised that landfill needs to be completely stopped, and that facilities like ours are part of the transition to a Net Zero carbon economy. We expect our world-class ERF to benefit from developing carbon capture technology, during its lifespan, as that technology evolves, which would bolster our efforts further to reduce the carbon impact of our residents' waste.
 
The programme claimed that significant volumes of household recycling in the UK are sent to energy from waste facilities, rather than being reprocessed into new items. This is not the case in north London. All of the mixed dry recycling that is currently brought to us by boroughs is sent to our contractors to be sorted for recycling. None is sent directly to an energy from waste facility.


Some of the material our contractors receive is too contaminated to recycle. The programme highlighted the issue of residents putting their waste in the wrong bin. This is a serious problem which can undermine our efforts to increase recycling. That is why we run regular and high profile campaigns with the media, for residents, to encourage people to put their waste in the right bin and reduce their waste in the first place. But we can't change society on our own. We again call on Government to step up and do more to make producers responsible for their packaging, and to empower councils to enforce correct recycling. Without these urgent measures, we won't see the progress that residents, local authorities and the environment so desperately need. 
The programme claimed that energy from waste facilities create demand for waste. This is not true in north London. Our existing plant cannot accommodate the volumes of black bag waste produced by our residents. Our world-class replacement Energy Recovery Facility is designed to serve north London over the long term, when recycling rates are much higher than today. This is coupled with a £100m investment in new recycling infrastructure at the Edmonton EcoPark, including a state of the art Resource Recovery Facility and a public Reuse and Recycling Centre which will help improve dramatically the recycling rate for residents in north London to 50%+.
The carbon accounting for the Energy Recovery Facility is transparent, fully documented in the public domain, and follows international scientific guidance set by the Intergovernmental Panel on Climate Change – the world's preeminent independent climate science body.


The NLHPP will be a publicly owned and operated asset, and we are delivering this high-quality project at the best possible value for boroughs and residents. The NLWA will not be locked into contracts with private operators. We will continue to provide an environmentally responsible waste service, ensuring our boroughs pay less to recycle than they do for treating non-recyclable waste. 
Our plans for the future will allow north Londoners to recycle much more, use advanced and clean technology to treat non-recyclable waste, and accelerate north London towards a carbon neutral future.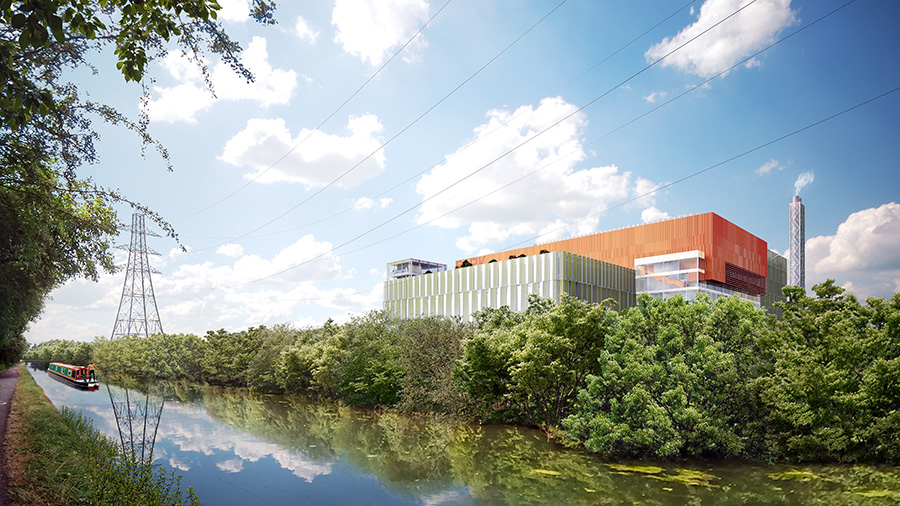 Share