North London Waste Authority leads the way to secure longer-term apprenticeship for Enfield residents
The North London Waste Authority (NLWA) is driving forward vital apprenticeship and training opportunities for residents in north London at a time when they are most urgently needed as part of a new sustainable waste management hub – the North London Heat and Power Project (NLHPP).
Two of the NLHPP's apprentices appointed during summer Craig Lackhurst age 25, and Kaya Hinds age 20, from Enfield have had their programmes extended. In November, they transferred from contractor Buckingham Group Ltd, to NLHPP contractor Barhale who are beginning works on the main sewer diversion. Craig says, "It's great that I am able to use the skills that I have developed during my time with Buckingham and progress them further with Barhale". Kaya said, "I have loved my time at Buckingham and am glad I can stay involved on a Project which I am already familiar with".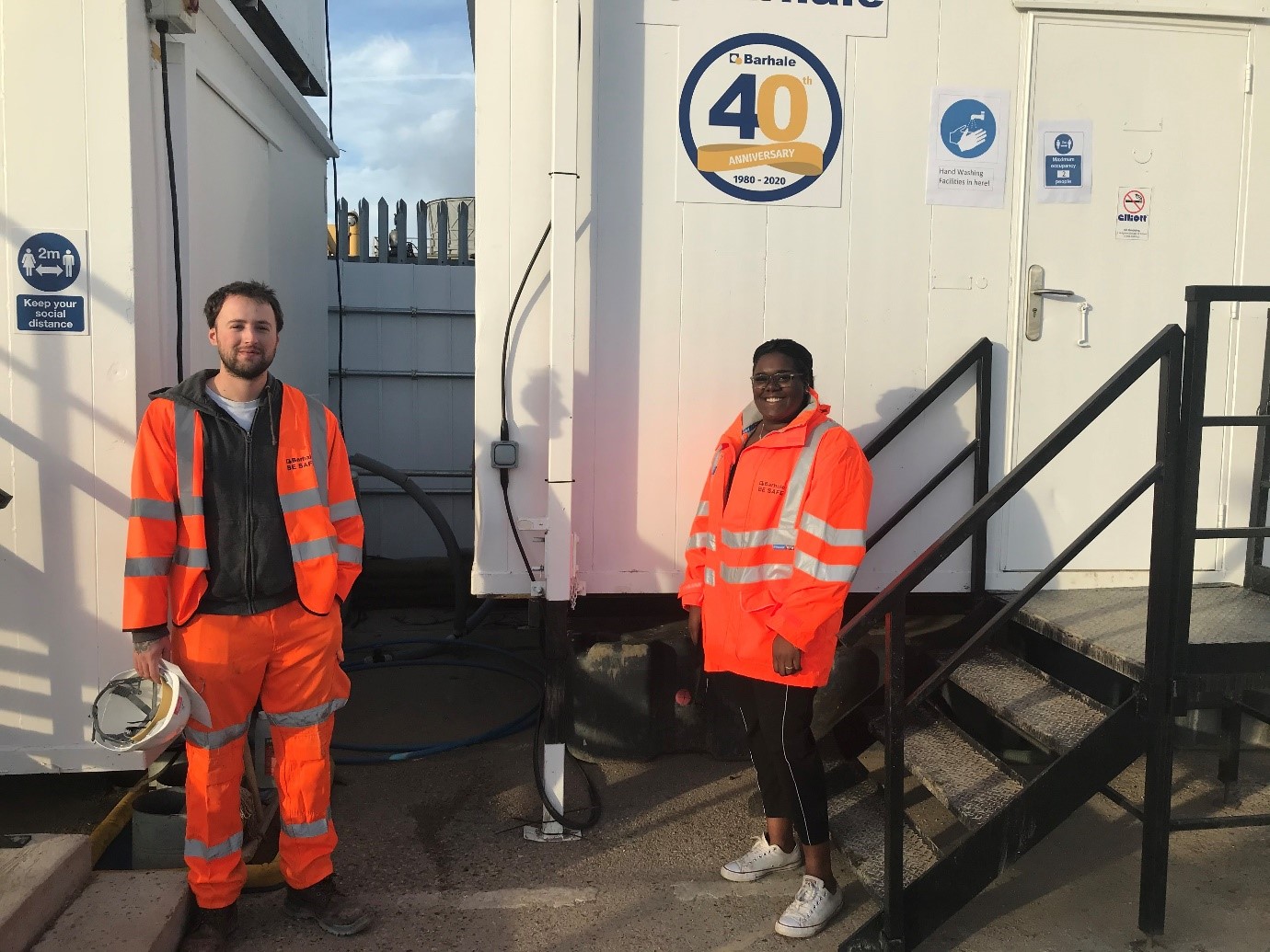 Councillor Clyde Loakes, Chair of the NLWA said "It is fantastic to see north London residents benefitting from our world-class infrastructure project. Through the efforts of NLWA and our contractors, Craig and Kaya are able to benefit from longer-term placements on the Project to support their progression and development".
"NLWA is committed to supporting the communities we serve during these challenging economic times, which is why we fast tracked recruitment this summer and are delivering more apprenticeships and on-site training placements before the end of 2020".
So far this year, twelve apprentices have started in highly skilled roles across Civil and Ground Engineering, Quantity Surveying and Business Administration. The latest intake of eight apprentices are working for Enfield-based contractor Galldris, EcoPark South contractor Taylor Woodrow and their lead designer Waterman and NLWA's advisor company Rider Levett Bucknall (RLB). One apprentice is working on the sewer diversion works and the other seven apprentices are working on the EcoPark South contract to deliver flagship recycling facilities in the first phase of construction starting next year.
Ibrahim Moses age 23 and Tom Chuter age 18, both started their five-year Quantity Surveying apprenticeship this summer with Taylor Woodrow in partnership with London South Bank University. Ibrahim said, "I am looking forward to making a positive impact close to where I live and learning new skills". Tom said, "I hope to take away skills that will set me for life, for a long career ahead".
Cameron Flanagan age 18 from Enfield, Hamish Bellinger age 17 from Waltham Forest and Joe Wheeler age 19 from Enfield, are each undertaking a two-year Civil Engineering apprenticeship with Taylor Woodrow in partnership with North West London College. Mascud Dirie age 19 from Enfield is undertaking a six-year Civil Engineering apprenticeship with Taylor Woodrow's lead designer Waterman. Cameron said, "I am looking forward to developing my skills and gaining more responsibility as I progress". Hamish said, "I can't wait to get hands-on experience and see how everything comes together to build a sustainable waste management hub". Joe says, "I am looking forward to being part of a project that will be here for years to come delivering benefits to the environment and local community".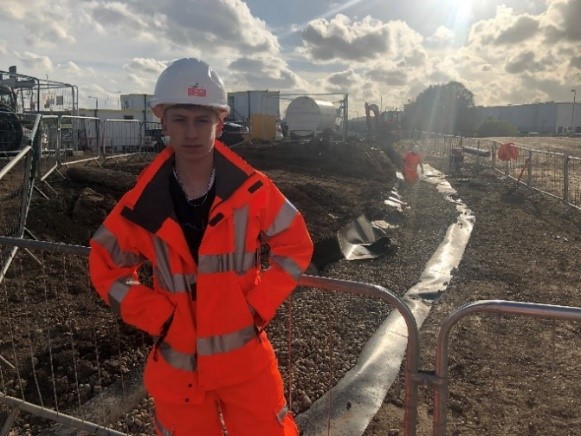 Bradley O'Mara age 24, from Enfield has also been appointed to work on delivering new recycling facilities. Bradley is undertaking a five-year apprenticeship in Quantity Surveying with RLB and said, "I am looking forward to contributing to this incredibly unique and innovative project and continuously learning throughout my time".
This autumn, contractor Galldris Services appointed Zhane Franklin aged 22 from Haringey to undertake an 18-month Civil Engineering apprenticeship in partnership with Greig City Academy. Zhane will be working with Galldris, supporting their enabling works on the Sewer Diversion site. Zhane said, "It has been a great experience so far and I'm looking forward to future experiences and furthering my development to prepare me to become a qualified site engineer'.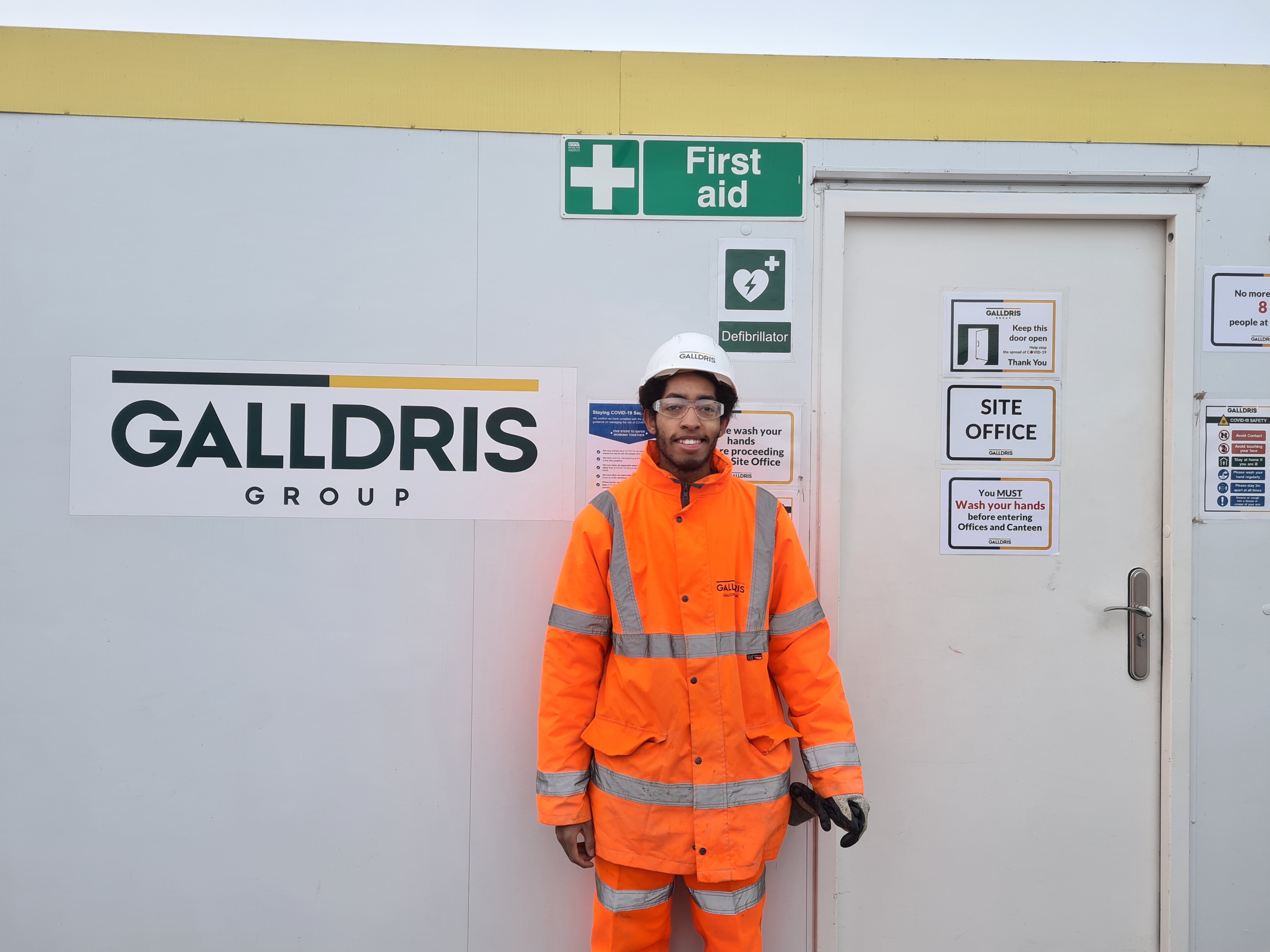 As part of the project to build flagship recycling facilities and a new world-class Energy Recovery Facility (ERF), NLWA is delivering at least 100 apprenticeships and 225 on-site training opportunities for local residents during construction to help kickstart careers and upskill the local workforce.
So far in 2020, 23 on-site training placements have been delivered with contractors Buckingham Group Ltd and Galldris Services, with more placements to be delivered before the end of the year. The training placements are aimed at helping to upskill local people, equipping them with the skills required for future employment. One trainee said, "I learnt many new things in a short space of time' and another said, "It was a really good insight into the construction sector".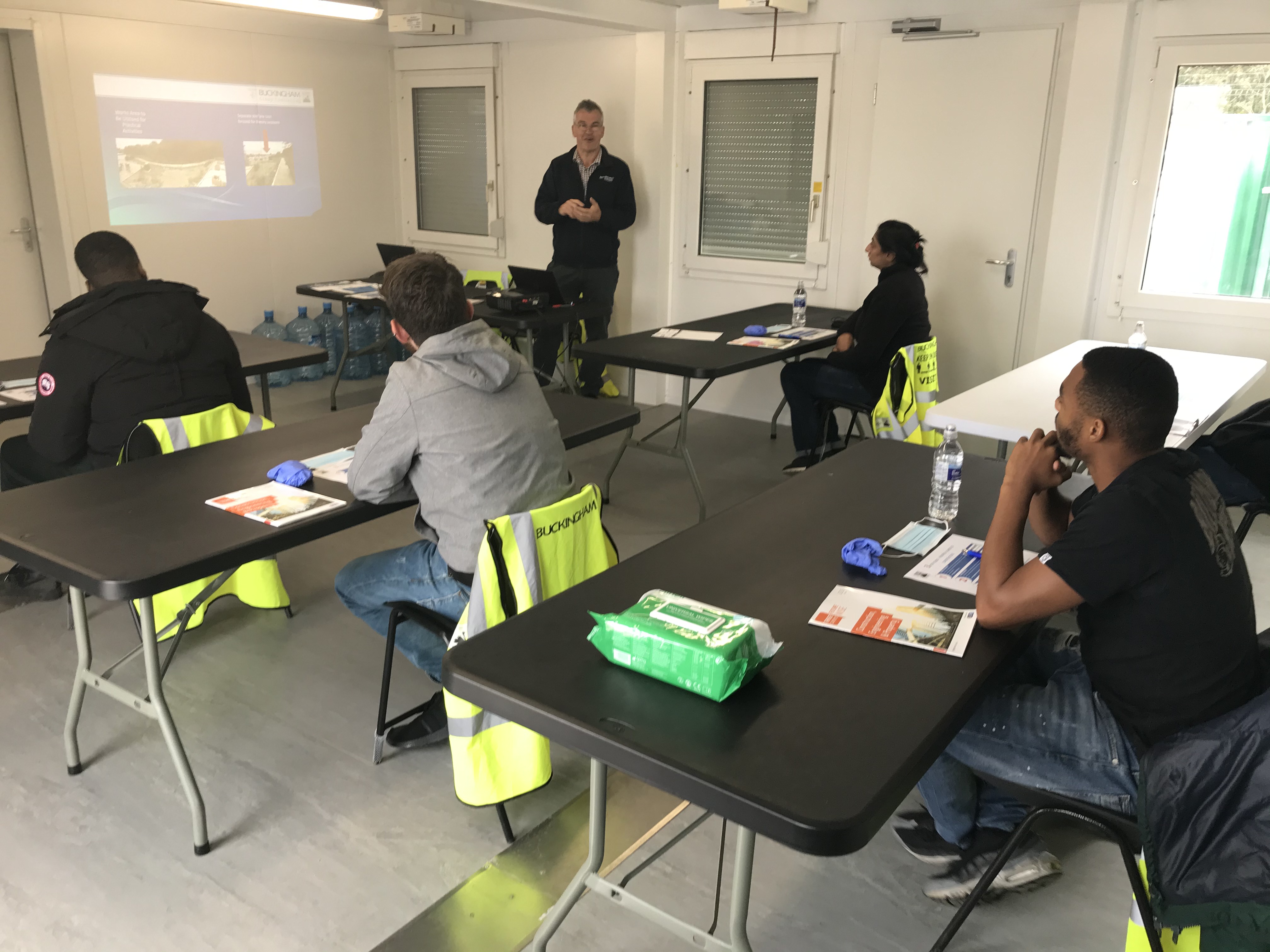 Preparatory works started at the EcoPark in January 2019 and are progressing at pace. Enfield-based contractor Galldris Construction Services is in the final stages of building a new vehicle entrance to improve traffic flows from the EcoPark, and Buckingham Group Ltd are nearing completion of the Laydown Area. Highly specialised engineering work started this summer to divert two sewer pipes ahead of the major construction start in the new year to build new recycling facilities.
Share