NLWA accelerates apprenticeship programme to kickstart careers of talented Enfield residents
The North London Waste Authority (NLWA) is driving forward vital apprenticeship and training opportunities in north London as part of the North London Heat and Power Project (NLHPP) – the new sustainable waste and recycling hub being built at the Edmonton EcoPark.
In a crucial step, NLWA have responded quickly to the COVID-19 pandemic to ensure that vital apprenticeship and training opportunities are maximised locally at a time when they are most urgently needed.
This has resulted in accelerating a major intake of apprentices to ensure six individuals could start their apprenticeships this month, five of whom who reside in Enfield. These life changing opportunities will help talented local people reach their potential in highly skilled roles across construction, civil, mechanical and electrical engineering, quantity surveying and maintenance.
The recruitment drive took place this summer, before the appointment of new contractor Taylor Woodrow, to make sure local people can start their placements this academic term. Five of the apprentices will work directly with Taylor Woodrow, helping to deliver flagship recycling facilities that NLWA is building for north London's residents, including a brand-new public reuse and recycling centre at the EcoPark. The sixth apprentice is part of an innovative initiative by NLWA to link opportunities with our expert consultants and will work for professional services organisation Rider Levett Bucknall (RLB) to complete an apprenticeship in Quantity Surveying.
Three Enfield residents – Hakeem Badmus, age 22, Craig Lackhurst, age 25, and Kaya Hinds, age 20 – also started their apprenticeships on-site in August with contractor Buckingham Group. They are kickstarting their careers on one of the largest sustainable public infrastructure projects in London, gaining vital training in engineering and business administration. They join the NLHPP's first apprentice Florentia Theori, also from Enfield, who is working with Enfield-based Galldris Construction Services to develop skills in business administration.
Councillor Clyde Loakes, Chair of NLWA, said: "I'm delighted to welcome our new intake of apprentices, who will build their futures on this world-class infrastructure project for north London. NLWA's determination to provide vital apprenticeship and training opportunities now, during these difficult economic times, is part of our dedication to the communities we serve."
"We're delivering direct public investment in sustainable waste management and recycling facilities, which will provide social benefits for our communities, spearhead the local green recovery, and safeguard the environment and essential services for the long term."
Hakeem is working towards a Level 3 Civil Engineering Technician qualification in partnership with Westminster College and said, "I am already getting involved with daily inspections and monitoring the safety of the site".
Kaya will begin her Level 3 Business Administration qualification this September in partnership with The College of Haringey, Enfield and North East London and said, "I'm looking forward to learning new ways of working and knowing the scale of the Project I can see potential for my development".
Craig is also working towards a qualification in partnership with Westminster College to obtain his Level 4 Construction Site Engineering Technician training. Craig is excited to start a career in construction which will challenge him throughout his apprenticeship.
As well as apprenticeships, NLHPP also welcomed the first on-site trainee in August. Local resident Adrian Phillips undertook the first on-site training placement with Enfield-based contractor Galldris Construction Services to learn about health and safety, construction methods and supervision. Adrian said, "I have gained more experience in Health and Safety practices at the workplace, have tried fusion welding and monitored the gated entrance to the site".
These recent and upcoming appointments are part of NLWA's investment in the future workforce by delivering at least 100 apprentices and 225 on-site skills training opportunities for those who need them most.
Councillor Hass Yusuf, Enfield NLWA Member stated "The North London Heat and Power Project is providing life-changing opportunities for people in Enfield, particularly those at the start of their careers. We're delighted to welcome the first major intake of apprentices, who will benefit from expert training from some of the UK's leading construction companies"
This local investment is part of NLWA's plan for a sustainable waste treatment and recycling hub at the Edmonton EcoPark – the NLHPP. The Project is a major investment in safe, hygienic and efficient waste management infrastructure for north London. It will safeguard the essential waste services NLWA provide north London residents for another generation. 
In the first phase of construction the NLHPP will deliver a Resource Recovery Facility (RRF) which includes flagship recycling facilities with capacity to manage 135,000 tonnes of recyclable material every year, as well as the first ever Reuse and Recycling Centre which will enable local residents and business to bring their waste directly to site. The Project is also delivering a new knowledge-sharing hub, EcoPark House, which will be open to the public and be a new home for the Edmonton Sea Cadets. 
A world-class Energy Recovery Facility (ERF) is also being built, which will use non-recyclable waste to generate efficient, low-carbon heat and power for thousands of homes and businesses. This includes district heating for around 10,000 new homes at Meridian Water. The ERF will be equipped with the most advanced emissions control technology, making it one of the safest and cleanest facilities of its type in the UK.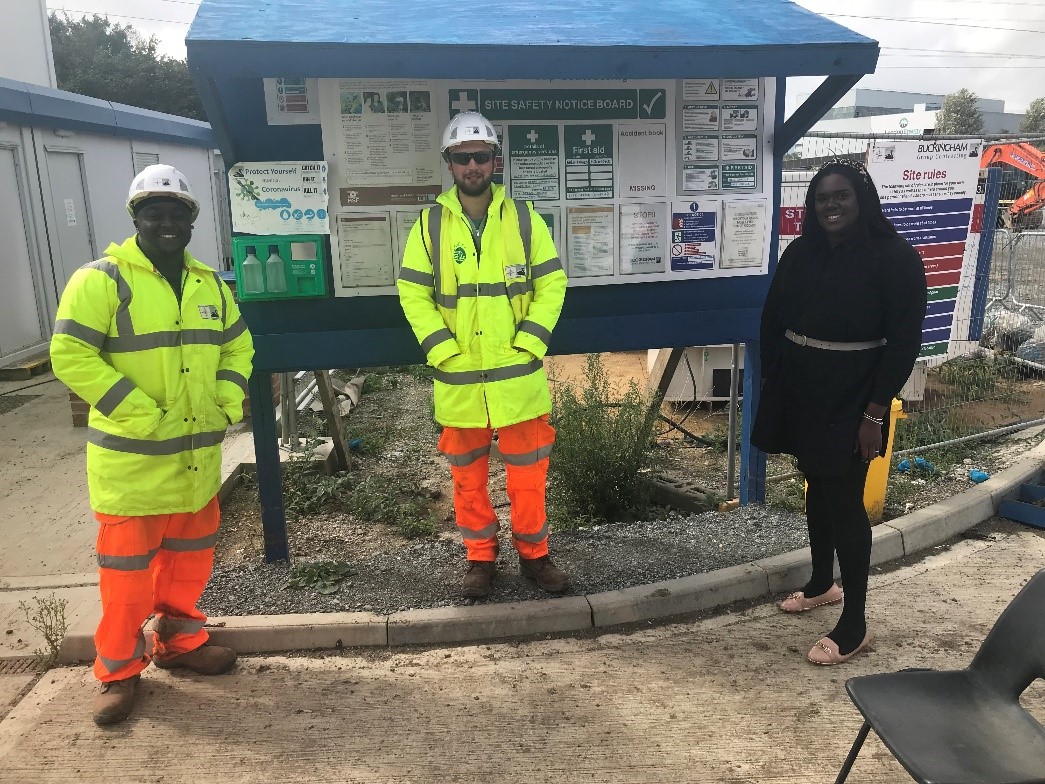 Share