Engagement with north London's future workforce as part of National Careers Week 2021
Last week, North London Waste Authority (NLWA) and it's EcoPark South contractor Taylor Woodrow, was proud to celebrate National Careers Week (NCW) with north London education provider, Haringey Sixth Form College.
Throughout the week NLWA and Taylor Woodrow engaged with Haringey students aged 16-18 virtually, offering careers guidance and advice about the construction and waste sectors, as NLWA embarks on its plan for a new waste management hub in Edmonton, the North London Heat and Power Project (NLHPP).
NCW is celebrated annually and focuses on providing careers guidance and free resources at an important stage in the academic calendar to help support young people leaving education.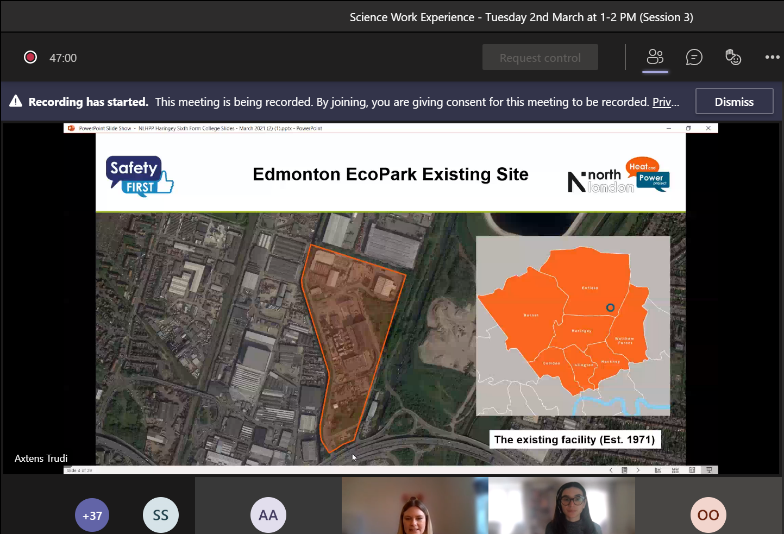 Councillor Clyde Loakes, Chair of NLWA said, "North London Waste Authority is responsible for managing the waste of two million residents in north London, many of whom are young people in critical stages of their education."
"As we deliver a new waste hub at Edmonton EcoPark, National Careers Week offered an exciting opportunity to collaborate with Haringey Sixth Form College to share a pool of knowledge and skills with young people, supporting them as they explore their future career paths." 
Steve Pate, Project Director for Taylor Woodrow said, "Events such as this are a fantastic opportunity for us to showcase the variety of employment opportunities that our industry has to offer.
We need people with a diverse skillset all working together to see a project through to successful completion, so I hope that NCW along with our continued engagement with Haringey Sixth Form College will help inspire the next generation of experts."
NCW offered NLHPP and its team of technical experts including Taylor Woodrow, Grimshaw and LondonEnergy Ltd the opportunity to share skills and experience with students of north London. Across eight presentations and 60 students in attendance at each session, the NLHPP covered a range of topics including: CV writing and interviewing techniques; roles within construction, waste and engineering; pathways into these sectors; future apprenticeships and training opportunities on the Project; and hearing directly from one of the NLHPP apprentices about their experience so far.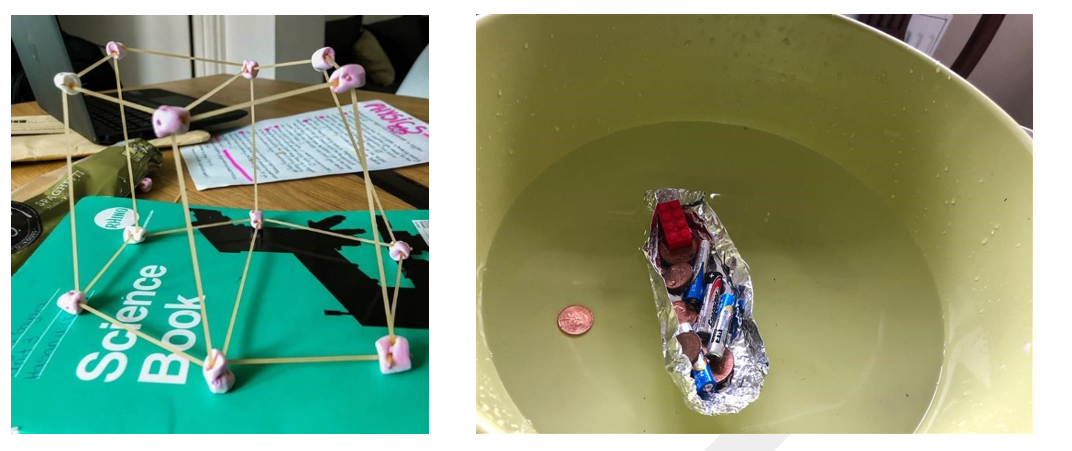 Engagement with Haringey Sixth Form College is the first of many outreach programmes with local education providers. Over the duration of the Project, the delivery team are planning to collaborate with schools and colleges across north London to support students with career advice and guidance, as well as sharing more about the NLHPP and opportunities to get involved.
The NLHPP is providing £100m investment in new recycling facilities for north London, including a Resource Recovery Facility and public Reuse and Recycling Centre, allowing residents and businesses to bring their recycling direct to the EcoPark for the first time ever. A new modern Energy Recovery Facility will use north London's non-recyclable waste as a resource for society, transforming it into low-carbon heat and power for 127,000 homes.
As well as building new waste management facilities, the NLHPP is a vital community asset. A new visitor and education centre known as EcoPark House is being built, where the local community will be able to learn more about waste management and recycling, and how to reduce the carbon impact of their waste. It will also provide a new modern home for the Edmonton Sea Cadets.
The Project is delivering life-changing employment opportunities through an apprenticeship programme. During construction, the programme will provide at least 100 apprenticeships in highly skilled roles. So far, 13 apprenticeships have been created with another recruitment drive taking place this summer. At least 225 on-site training placements are being delivered to help equip local people with the skills required to start a career in construction. So far, 34 trainees have undertaken placements and worked towards obtaining a Construction Skills Certificate Scheme (CSCS) card with our contractors. North London residents can find out more about these opportunities by visiting our website.
Share