Construction work gears up at Edmonton EcoPark to make way for new recycling facilities
Works to build new recycling facilities are ramping up as part of North London Waste Authority's (NLWA) plan for a new sustainable waste hub at Edmonton EcoPark – the North London Heat and Power Project (NLHPP).
Ahead of building new recycling facilities in 2021, complex engineering works will take place from spring next year to divert two Thames Water sewers – the Angel and Chingford - running beneath the EcoPark at the footprint of the future Resource Recovery Facility (RRF). The current sewer connection point for the Angel and Chingford Sewers needs to be shifted and the sewers diverted to allow for the RRF to be built. The RRF will have capacity for up to 135,000 tonnes of materials to be recycled every year, as well providing new community facilities. The community facilities include a public Reuse and Recycling centre enabling local residents and business to bring their waste directly to the EcoPark and a new home for Edmonton Sea Cadets at EcoPark House. Diverting the route gives an opportunity to upgrade this part of the sewer and futureproof its design to last another 100 years.
Councillor Clyde Loakes, Chair of the NLWA said, "The sewer diversion is a major component in the NLHPP programme and is essential in order for new flagship recycling facilities to be built. North London residents will have a direct benefit from these facilities which are part of our efforts to drive household recycling rates to 50%".
Enfield-based contractor Galldris Services Ltd commenced enabling works on the Sewer Diversion this summer to clear the site of existing services and utilities. In October, the first cleared area was handed over to contractor Barhale who are excavating three shafts, allowing them to access the sewers to carry out the main diversion in May 2021.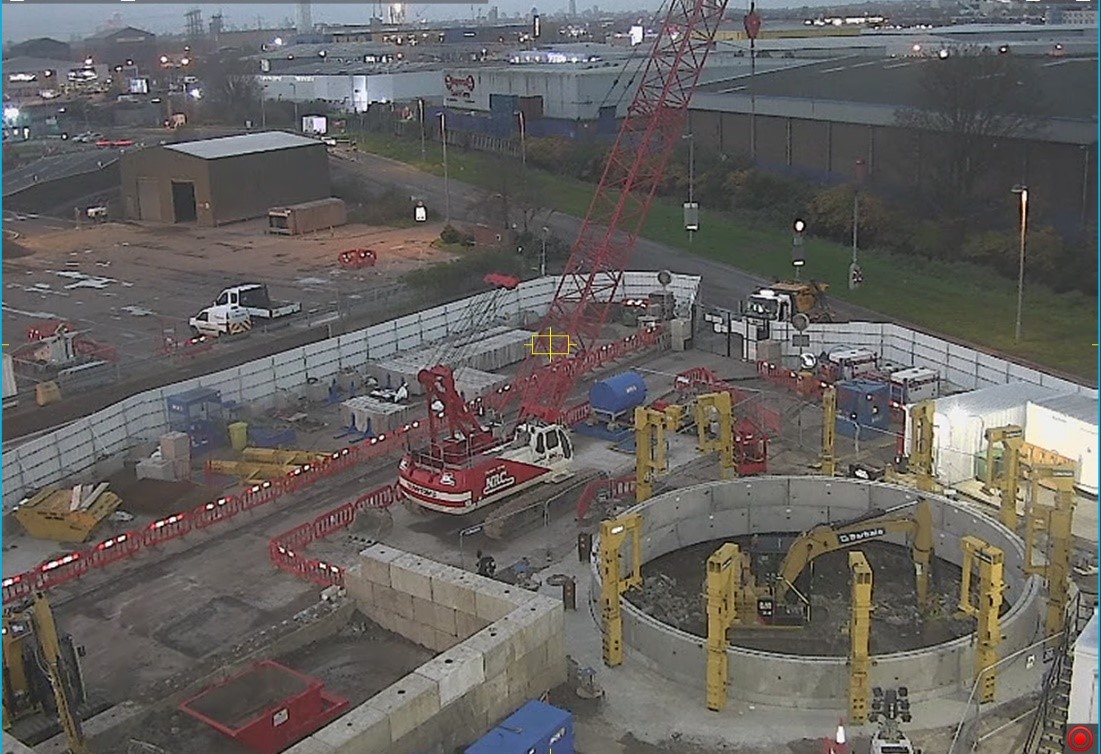 As part of their contract, Barhale has taken on two apprentices to support with the sewer diversion construction. Craig Lackhurst age 25, and Kaya Hinds age 20, both from the London Borough of Enfield, joined the NLHPP as apprentices this summer working with Buckingham on the Laydown Area. As the Laydown Area reaches completion, NLWA and its contractors have extended the apprentice's placements on the Project to support their progression and development. Kaya said, "I'm looking forward to learning new ways of working and knowing the scale of the Project I can see potential for my development".
David Cullen, NLHPP Programme Director said, "It is excellent to see our contractors beginning work on the sewer diversion, bringing us one step closer to delivering a new sustainable waste management hub in north London. We're committed to delivering benefits for local residents and I'm very pleased to welcome Craig and Kaya onto the sewer diversion project where they will have the opportunity to learn and develop as they begin their careers".
Our contractor, Barhale, will continue to manage the flow of the sewers while the diversion takes place, ensuring there is no disruption to sewer services or impacts on the wider network over the course of these works. Construction activity on the Sewer Diversion will usually take place Monday – Friday, 7am – 7pm. On occasions, there may be a requirement for works to take place outside of these times. NLWA will provide advance notice to neighbours if any out of hours works are required and more information can be found on northlondonheatandpower.london.
The NLHPP is a major investment in safe, hygienic and efficient waste management infrastructure for north London. It will safeguard the essential waste services NLWA provide for north London residents for another generation. As well as delivering new recycling facilities in the first phase of construction, a world-class Energy Recovery Facility is also being built, which will use non-recyclable waste to generate efficient, low-carbon heat and power for thousands of local homes and businesses
Share