Weekend works on Deephams Farm Road
On Saturday 19 September and Sunday 20 September, works will be taking place on Deephams Farm Road in association with the North London Heat and Power Project (NLHPP).
The works are being carried out by our contractor, Galldris Construction Ltd, who will be working to divert a cable for the new northern access road that is being built off Ardra Road as part of the NLHPP. It will involve excavating the ground so that cables can be pulled through an underground duct to Edmonton EcoPark.
All works have been approved by Enfield Council and working hours will be 07:30 – 18:00.
The image below shows the planned location for the works on Deephams Farm Road: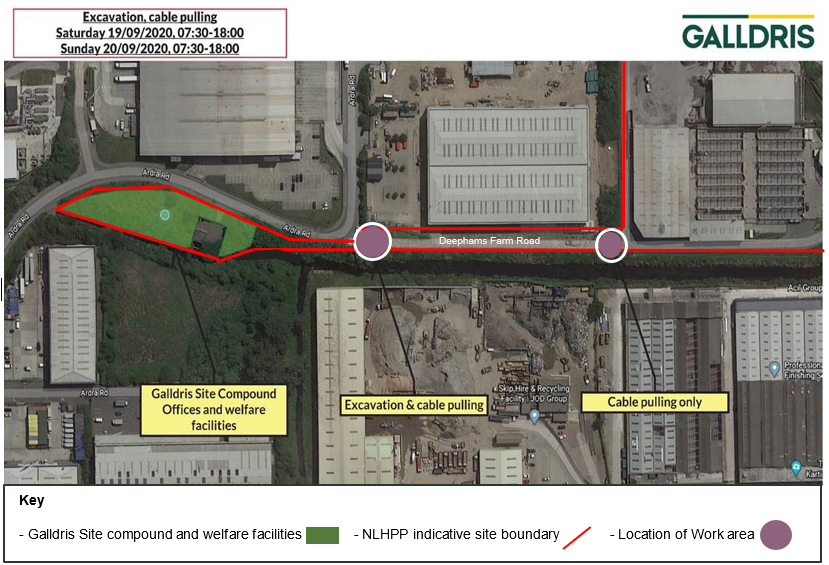 All activity will be carried out within the NLHPP site boundary, and we anticipate there will be minimal impact on noise and traffic. We apologise for any inconvenience these works may cause. If you do have any questions during these works, please call Shayne Forrester on 07903 613084.
Share