North London Waste Authority agrees to award contract to unlock vital waste management infrastructure in north London
Today, North London Waste Authority (NLWA) has given the green light to award a contract to build the UK's greenest Energy Recovery Facility (ERF) at Edmonton EcoPark.
The contract with ACCIONA will mean north London's rubbish will stay out of dangerous landfill sites for generations to come, representing a major step forward in seven councils' efforts to tackle the climate emergency.
Councillor Clyde Loakes, Chair of NLWA said,
"Today marks a significant milestone in the Authority's plan to tackle the Climate Emergency and futureproof north London's waste management for years to come."
"This is the result of years of work to research, develop and agree the best solution for our residents, and builds on the construction done so far as we redevelop Edmonton EcoPark. Through a rigorous procurement process we've been able to negotiate the best value and environmental solution for managing the rubbish that gets put in north London's bins. Our main objective is to reduce waste in the first place, so NLWA will continue to work collaboratively with boroughs, residents and interested groups across north London to develop future waste reduction and recycling plans, as well as lobby the government to bring in the systemic changes we so desperately need.
"ACCIONA has demonstrated that they are able to meet the strong environmental requirements that we specified to make our Energy Recovery Facility the cleanest, greenest and safest in the country and deliver a project that provides value for money for council taxpayers."
NLWA Members have specified the cleanest and safest ERF in the country. It will be the first facility of its kind in the UK to be built with the most advanced cleaning technology to reduce emissions, contributing to tackling the climate emergency and cleaning up local air quality
The UK's greenest Energy Recovery Facility will treat rubbish as a valuable resource for society to generate electricity for up to 127,000 homes. It will also unlock one of the UK's largest district heat networks to generate heating and hot water for up to 50,000 local homes. The new facility is a major part in NLWA's plan to help north London reach Net Zero.
NLWA is pushing ahead to bring carbon capture and storage onboard as soon as possible, so the project puts north London right at the forefront of targets set by the Climate Change Committee.
Construction to transform Edmonton EcoPark into a sustainable waste hub started in 2019. In the first two years of construction, major progress has been made to build flagship recycling facilities which is part of NLWA's commitment to help drive up north London's household recycling rates. This includes:
A Resource Recovery Facility with capacity to manage 135,000 tonnes of recyclable material every year will be the largest publicly owned facility of its kind in London.
A public Reuse and Recycling Centre, enabling north London residents and businesses to bring their recycling direct to the EcoPark for the first time ever.
EcoPark House, a new visitor and education centre where residents can learn about the importance of recycling and impact of their waste. It will also be the new home for the Edmonton Sea Cadets.
The project is committed to delivering life changing opportunities for residents at a time when they are urgently needed and is creating hundreds more green jobs, apprenticeships and training placement for local people. 
Following NLWA Members' positive decision today to award the ERF contract to Acciona, the formal contract is expected to begin early in 2022. Find more information about what is being delivered at the EcoPark.
Image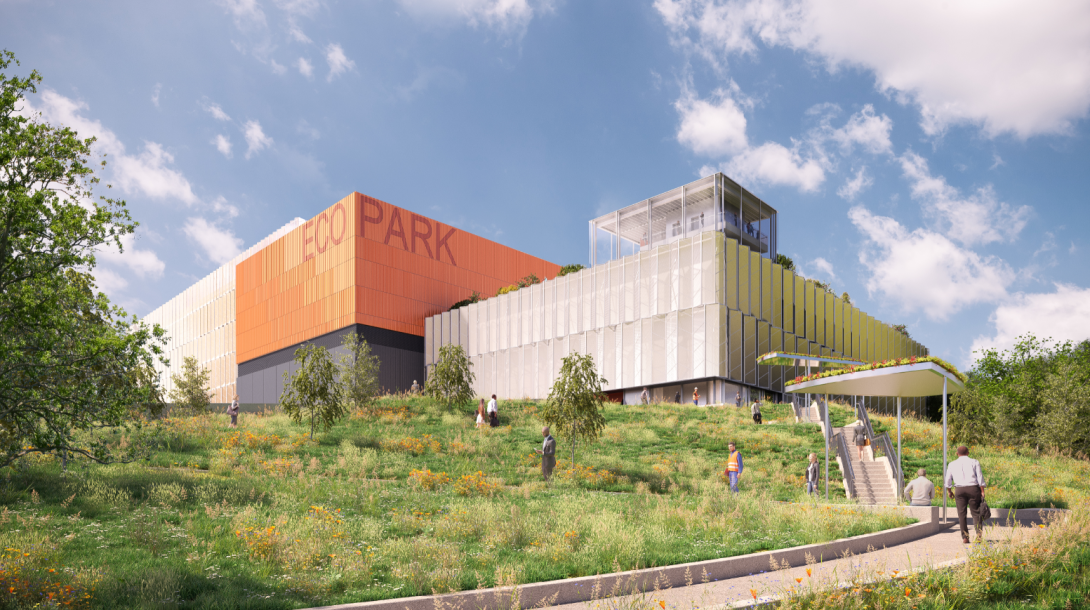 Share