NLWA reaches major construction milestone on green infrastructure project in north London
Construction enabling works that started in 2019 reached a major milestone last week to support the linking of the EcoPark to the Laydown Area, where the new facilities will be built and transported to site.
The North London Waste Authority (NLWA) is 20 months into a 10-year construction programme to build the North London Heat and Power Project (NLHPP) – a sustainable waste hub at Edmonton EcoPark including state-of-the-art waste management and recycling facilities to help boost north London's recycling rates and divert waste from landfill.
The Laydown Area is being built by Buckingham Group and last week complex engineering works were completed to open up a new entrance on the eastern side of the site, off Lee Park Way. Beams were lifted and installed to support a bridge which will be the main entry point to the EcoPark from the east.
These recent works mark a major step forward in unlocking new green infrastructure in north London. The Project is delivering a Resource Recovery Facility (RRF), which will manage 135,000 tonnes of recyclable material every year and is part of NLWA's efforts to drive up recycling rates in north London up to 50%. For the first time ever, residents and businesses will also be able to bring their recyclable waste direct to the EcoPark for recycling at the Reuse and Recycling Centre.
Councillor Clyde Loakes, Chair of the NLWA said:
"We're thrilled to have reached yet another milestone in delivering this essential Project for north London's residents. The new entrance to the east of the site is critical in paving the way for main construction to begin next year, which includes our flagship Resource Recovery Facility and public Reuse and Recycling Centre".
The remainder of 2020 is set to be fast paced on the Project. Works are underway to divert two sewers beneath the EcoPark to make way for new recycling facilities. NLWA will soon be awarding the contract for a contractor to build the new Resource Recovery Facility, Public Reuse and Recycling Centre and EcoPark House – a new community hub for the circular economy.
The next intake of apprentices will start on the Project in September as part of our programme to deliver up to 100 apprenticeships for local people. We also recently launched the procurement for the ERF contract and the rest of this year will involve discussions with potential suppliers. Further detail about the project timeline can be found on our website, with a host of additional information.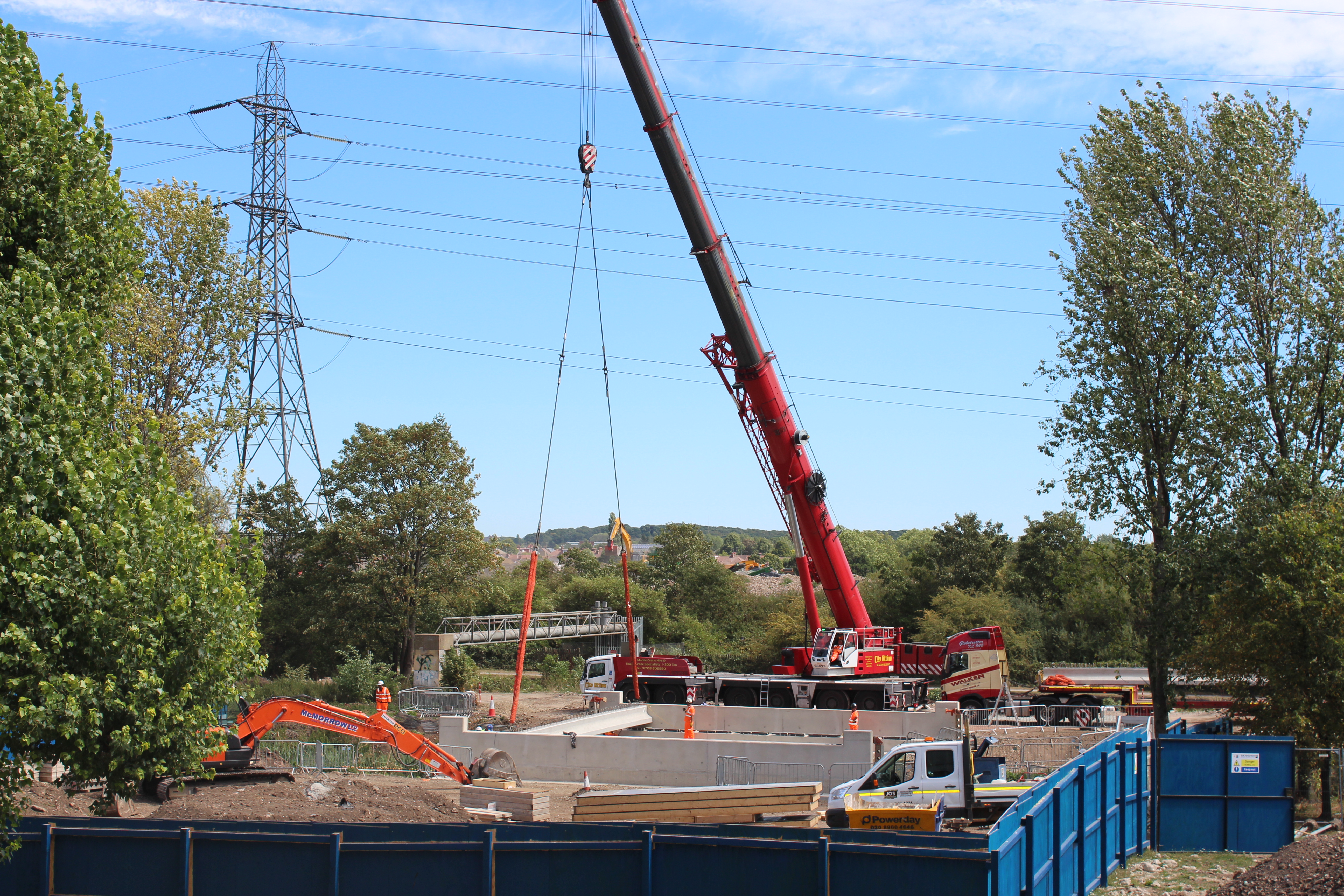 Share