NLWA exceeds target of 85% to divert 99.9% of construction waste from landfill
North London Waste Authority's (NLWA) nationally significant infrastructure project, the North London Heat and Power Project (NLHPP), has diverted 99.9% of non-hazardous construction, demolition, and excavation waste (CDEW) from landfill through reuse, recycling, and recovery.
A recent review found that to date NLHPP has exceeded its Key Performance Indicator (KPI) set for non-hazardous CDEW. The KPI aims for a minimum of 85% of non-hazardous CDEW to be diverted from landfill, with a stretch target of 95% landfill diversion. The review found that NLHPP has exceeded its stretch target with over 99% of non-hazardous CDEW generated on the project being diverted from landfill; with 39.12% reused, 32.81% recycled, and 28.04% recovered and sent for restoration or backfilling activities. The project is committed to tackling the Climate Emergency declared by the seven north London boroughs and strives to minimise its environmental impact wherever possible.
Councillor Clyde Loakes, chair of NLWA said, "I am delighted to announce that the North London Heat and Power Project has exceeded an already very high target and is sending nearly all construction waste for onward use.
"NLWA and our contractors are committed to going above and beyond to provide local benefits and minimise environmental impact. As an Authority, our strategic priority is to encourage residents to reduce their waste and recycle more, and we're proud to lead by example".
NLHPP's main contractor for EcoPark South, Taylor Woodrow, and Enfield-based subcontractor Galldris Services Ltd, have sent more than 50,000 tonnes of CDEW, including non-hazardous soils and stones, to be reused at Wanstead Rugby Club in Woodford Green. The materials are being used to even out the existing rugby pitches to improve the experience for players and fans.
NLHPP is NLWA's plan for a new sustainable waste hub to provide the most modern and advanced waste management and recycling facilities for two million residents. The project is an important part of the ongoing regeneration of Enfield, and part of Enfield Council's plans to promote high-tech industries in Edmonton. Over the 10 year construction period at least 100 apprenticeships and 225 on-site training placements will be created for local residents to help kick start careers.
Once complete, NLHPP will include a replacement Energy Recovery Facility, a Resource Recovery Facility and public Reuse and Recycling Centre allowing north London residents to bring their recycling direct to the EcoPark for the first time ever. A new visitor and education centre known as EcoPark House is being built on-site where the local community will be able to learn more about sustainable waste management, such as reuse and recycling.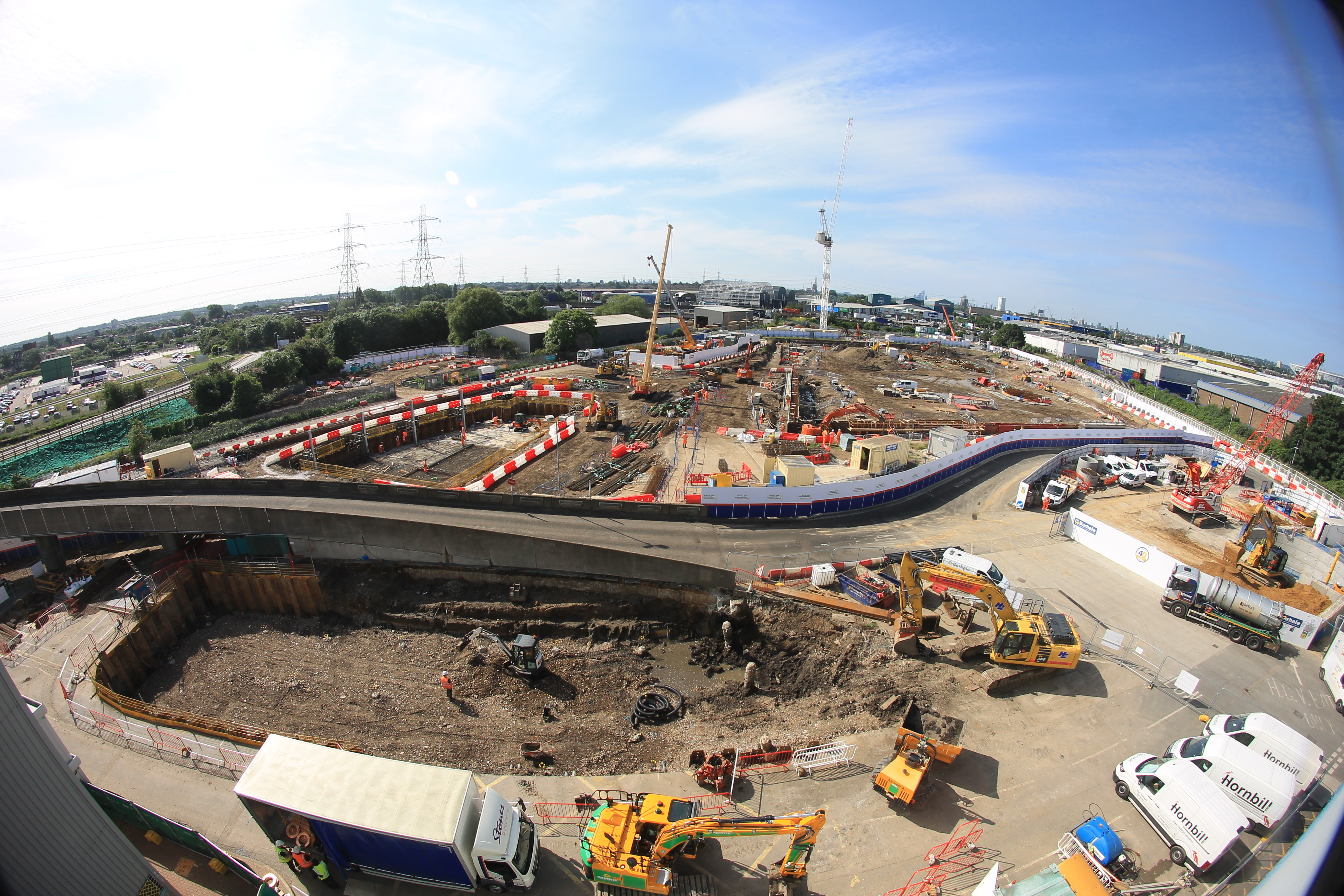 Share