NLHPP success at the 2022 Construction News Workforce Awards
NLHPP contractor Taylor Woodrow has been announced as the deserving winner of two awards at the 2022 Construction News Workforce Awards. Taylor Woodrow has been working on the NLHPP since early 2021 to deliver the brand-new recycling facilities at the site.
The Construction News Workforce Awards celebrates the people striving to make the construction sector a more inclusive industry, as well as the businesses that are demonstrating outstanding work to improve the construction industry's reputation and employment practices.
Taylor Woodrow won the Corporate Social Responsibility (CSR) Initiative of the Year award for their work in creating a lasting legacy for the local community in north London through added social value.
Taylor Woodrow has delivered £9.14M of social value and has raised over £15,000 supporting local charities including AFK, All People All Places, The Friends of Fir Farm and North Enfield Food Bank. 
The team has carried out over 20 local school visits, reaching around 300 students. They supported a six-month programme at the Edmonton County School where six Year 12 students worked on real STEM projects, helping them to make informed decisions about their future studies and careers. Through mentoring and work experience opportunities, they are showcasing the variety of careers the industry has to offer and inspiring the next generation.
VINCI Construction UK, trading as Taylor Woodrow, also received the Apprenticeship Initiative of the Year award in recognition for their approach to apprenticeships across the projects they are part of. By mapping the skills needed for future projects across apprenticeship standards, they will ensure that all opportunities to align roles with apprenticeships are identified. The project ensures that all apprentices gain independence and are respected in their roles whilst benefitting from ongoing and personalised support.
During the construction of the NLHPP, at least 100 apprenticeships are being created in construction, civil and mechanical engineering, quantity surveying, maintenance, and business administration. So far, 27 apprentices have joined the project.
Construction News editor, Colin Marrs said:
"The CN Workforce Awards celebrate the people and organisations who make construction such a great industry to work in. Our award winners are making a difference every day in areas including physical and mental health, improving diversity and inclusion, closing unfair pay gaps, and becoming more socially responsible. This industry would be nothing without the people who work in it. Our awards reward those who are finding better ways of working to deliver the society of tomorrow. We salute the winners and thank them for their innovation and leadership."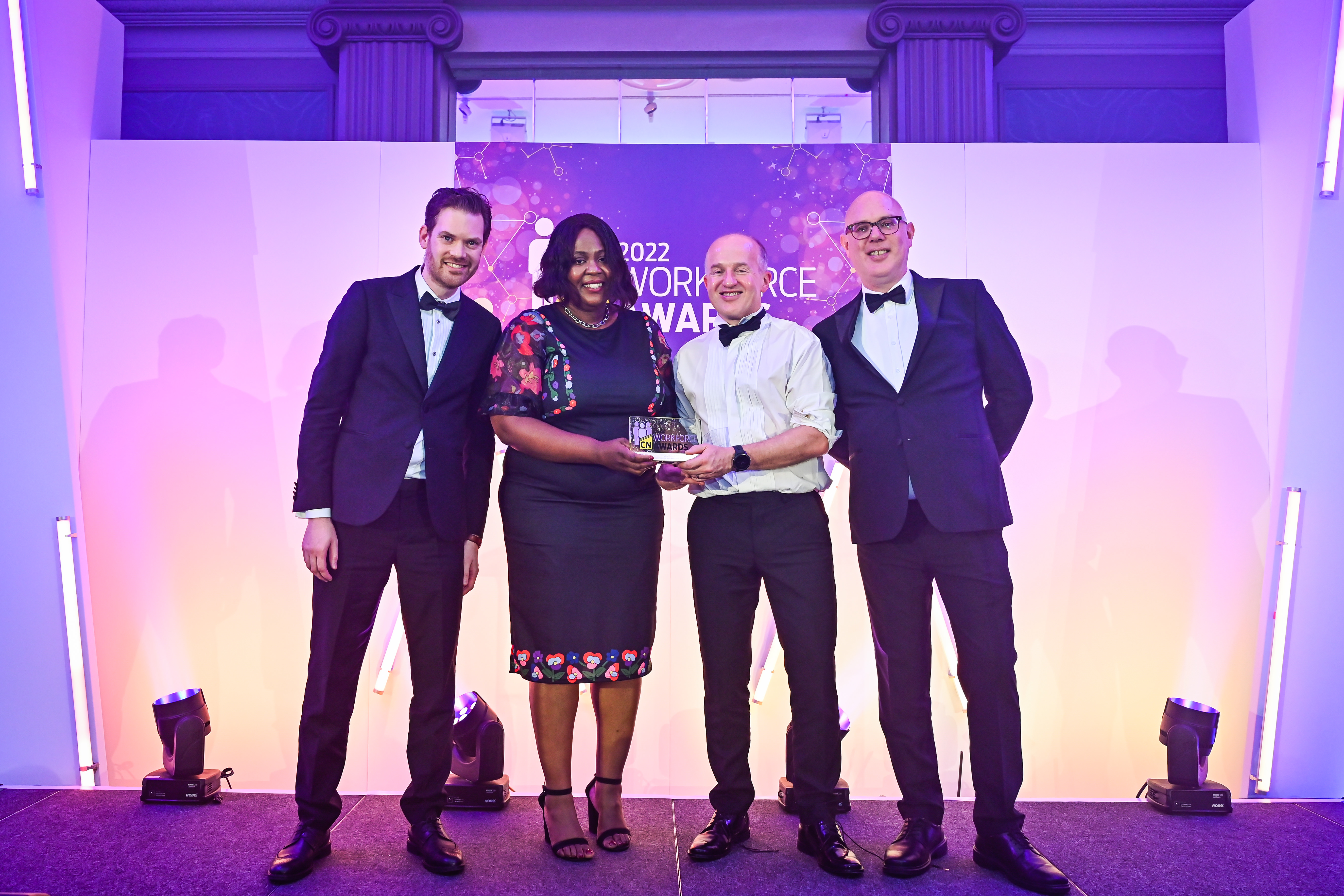 Winners of the CSR Initiative of the Year award, Taylor Woodrow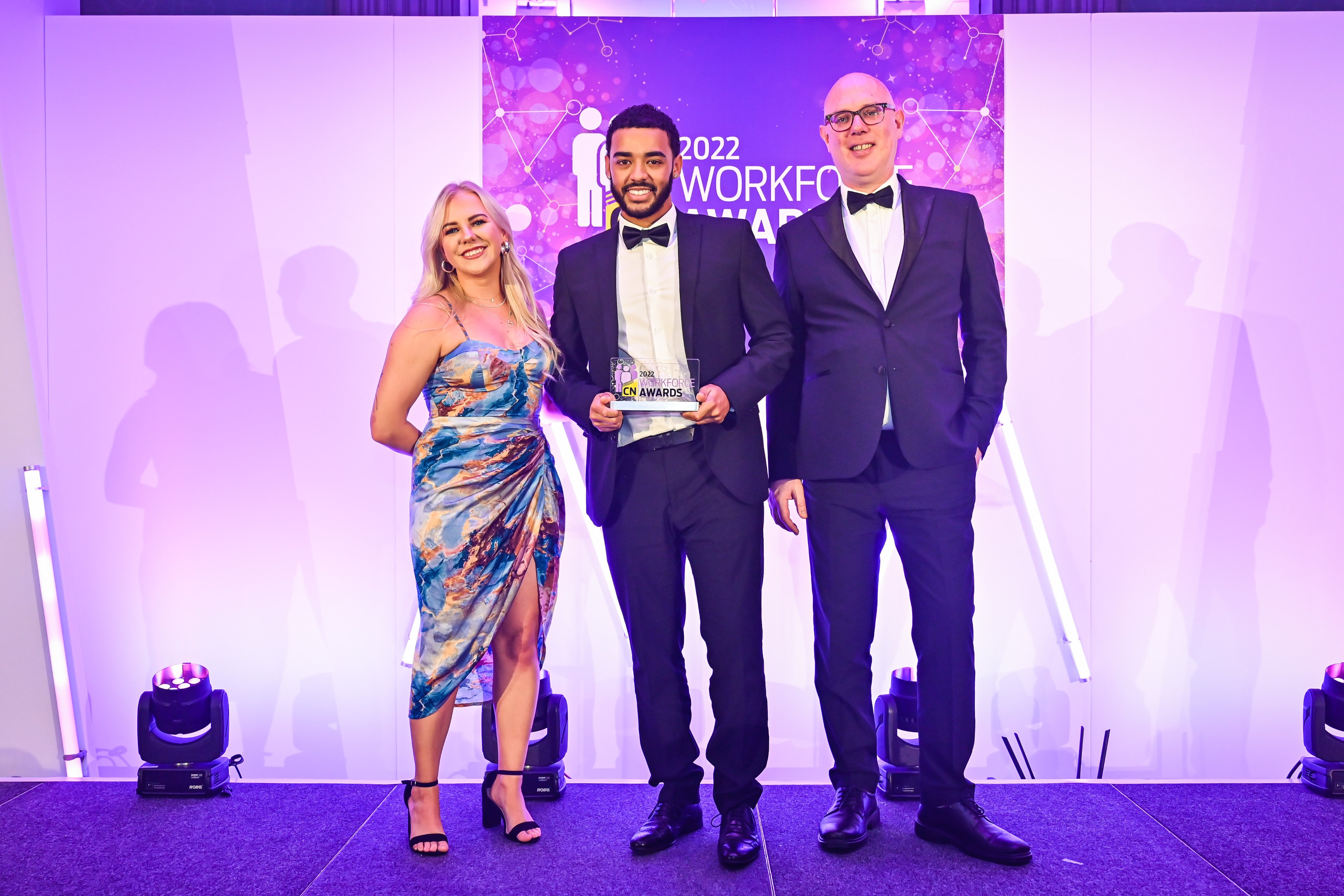 Winners of the Apprentice Initiative of the Year award, VINCI Construction UK
Share