Next phase of recruitment begins on NLWA's job-boosting project
The NLHPP is the NLWA's plan for a sustainable waste hub in Edmonton, which includes state-of-the-art waste management and recycling facilities to help boost north London's household recycling to 50% and divert waste from landfill. The Project is a critical part in tackling the Climate Emergency, as well as also delivering vital investment and waste infrastructure for north London.
In the first phase of construction, the NLWA is investing £100m in essential recycling facilities. As part of the commitment to boosting economic activity in the local area, NLWA is also looking for local people interested in helping deliver these facilities and gaining apprenticeship qualifications.
Councillor Clyde Loakes, Chair of the NLWA, says "We're building flagship facilities to boost recycling in north London and accelerate the local green recovery. This new infrastructure is a vital part of our action to tackle the Climate Emergency and improve the service we provide to our two million residents.
"We're creating new apprenticeship roles this year in high-tech sectors, including engineering and construction, and we encourage local people to register their interest in being part of this world-class sustainable project." Commencing in Autumn 2020, the next phase of apprentices will start on the NLHPP, helping to deliver the new Resource Recovery Facility (RRF), which will manage 135,000 tonnes of recyclable material every year and is part of NLWA's pioneering efforts to raise awareness on waste reduction and recycling.
The apprenticeships will give young people an opportunity to develop skills and progress their careers, working towards an NVQ or professional membership qualification supported by the National Apprenticeship Scheme's on-the-job training with a major international construction company. To register interest please submit your application before Friday 7 August 2020 on our website.
The NLHPP is also part of Enfield Council's plans to promote high-tech industries in Edmonton. It will generate significant opportunities for local businesses to take part in this world-class, sustainable infrastructure project. To help boost the local economy, the NLWA has committed to 25% local employment and 10% local expenditure across the NLHPP programme.
As well as providing job opportunities, the NLHPP will deliver a range of other benefits for local communities. The Project includes a brand-new community and education hub called EcoPark House, to be used by the local community and as a new home for Edmonton Sea Cadets. EcoPark House will help residents learn about the importance of recycling and reducing their waste.
The RRF will for the first time ever let residents bring their waste directly to the EcoPark to be recycled. The Project is also supporting the sustainable development of Meridian Water, by providing the opportunity to heat around 10,000 new home, through energy recovery from the EcoPark.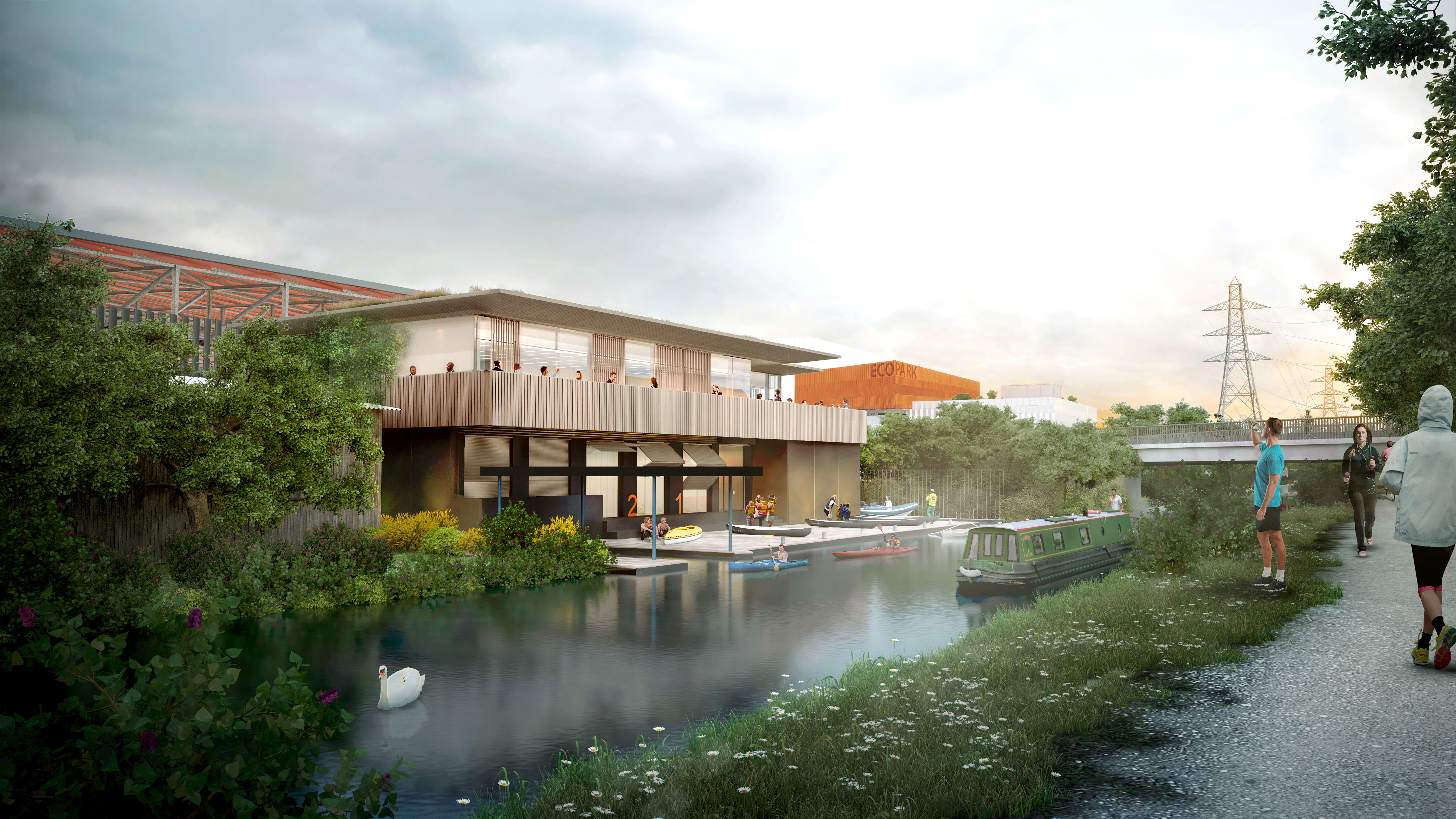 Share