Contractors drive down embodied carbon during construction of new waste management hub at Edmonton EcoPark
Construction of new waste management and recycling facilities at Edmonton EcoPark are well underway as part of North London Waste Authority's (NLWA) plan for a new sustainable waste hub – the North London Heat and Power Project (NLHPP).
Contractor Taylor Woodrow started building EcoPark South earlier this year which is a £100m investment in new recycling facilities in north London. Taylor Woodrow, along with sister companies Bachy Soletanche, Roger Bullivant and Vibro Menard are delivering the Project's geotechnical and piling works, with a strong focus on innovation to minimise the embodied carbon footprint.
The facilities being built as part of EcoPark South include:
A Resource Recovery Facility (RRF), which will be one of the largest publicly owned facilities of its kind in London with capacity to manage 135,000 tonnes of recyclable material every year;
A Public Reuse and Recycling Centre (RRC), enabling north London residents and businesses to bring their recycling direct to the EcoPark for the first time ever; and
EcoPark House, a new visitor and education centre, where the local community will be able to learn more about waste management and recycling, and how to reduce the carbon impact of their waste.

Groundworks to construct the RRF and RRC began in early 2021 and are progressing at pace. The team are using an innovative construction technique including CFA piling, controlled modulus columns (CMCs) and a low permeability Trenchmix®. This combined solution contributes significantly to reducing the embodied carbon of the original scheme by between 10-16%. This is achieved using CMCs to support the main floor areas in the RRF, which reduce both the concrete and reinforcement required as well as the pile arisings to be removed from the site. The method also enables a thinner, ground bearing slab to be built over the CMC columns.
It is the first of several sustainable methods being used to both construct the Project and to deliver features that will enhance its sustainable credentials once complete. These include a rainwater harvesting system and a clean energy system powered by photovoltaic panels and use of ground and river sources for heating and cooling in the buildings.
David Cullen, NLHPP Programme Director said, "Significant progress is being made to deliver essential waste management facilities for north London's residents."
"I am delighted with the innovative solutions being used by Taylor Woodrow to reduce the environmental footprint of the Project, making it not only the best solution for treating north London's waste, but also with sustainability at the forefront of everyone's thinking during the construction phase".
Steve Pate, Taylor Woodrow's Project Director for EcoPark South said, "The start of ground engineering marks an exciting time for the Project."
"Through bringing together the expertise of several organisations from the VINCI family, we are able to help the project reach its full sustainable potential."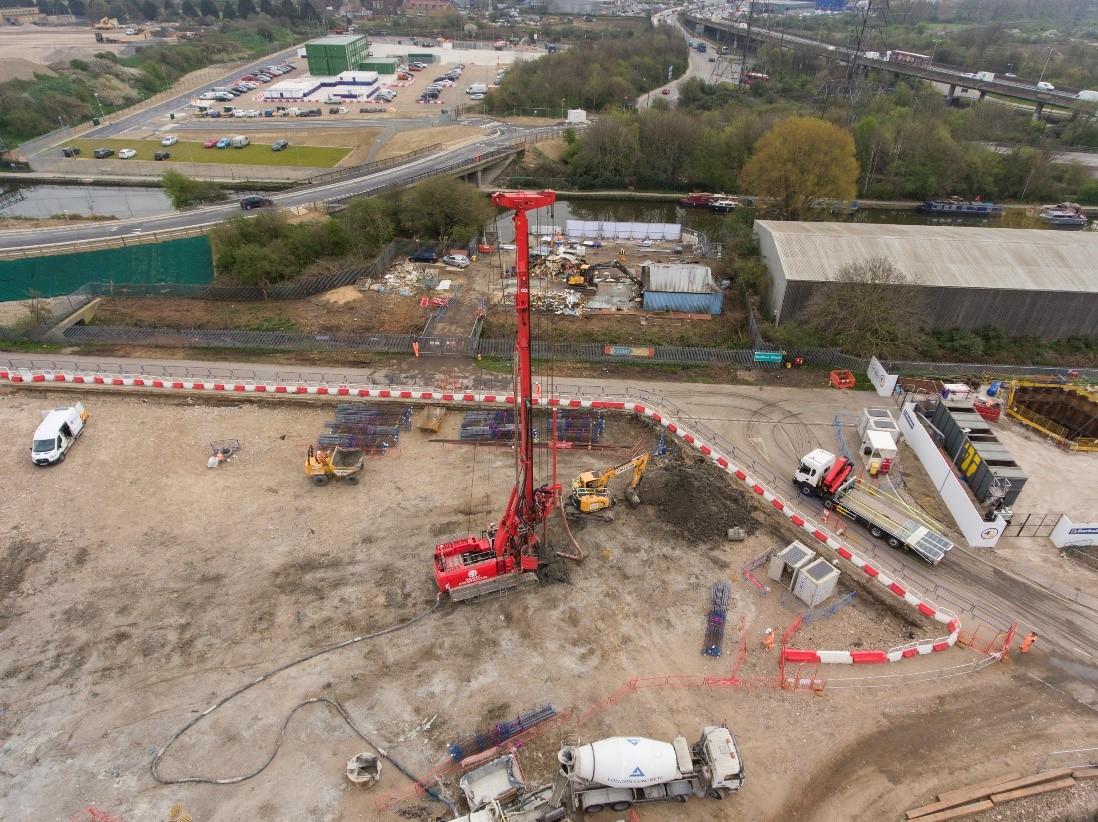 Share