Construction of Energy Recovery Facility starts in north London
Major works are now fully underway on the new high-tech Energy Recovery Facility at the Edmonton EcoPark in Enfield. It is part of the £1.2 billion* redevelopment of the site into an advanced and sustainable waste and recycling hub. Parts of the site were handed over to contractor ACCIONA a month earlier than scheduled due to the excellent progress made in site preparation. Advanced recycling facilities on the site are nearing completion and ACCIONA has let over 30 contracts, including to local firms, as part the work to build the Energy Recovery Facility.
The new facility is part of the North London Heat and Power Project, which was granted Development Consent in 2017 and has been under construction since 2019. It is the culmination of many years of in-depth research and planning to ensure that north London has a world-class solution to deal with the hundreds of thousands of tonnes of waste caused by consumerism, in the most socially, economically, and environmentally responsible way.
The project is being led by North London Waste Authority (NLWA), a public authority responsible for dealing with the waste and recycling from seven north London boroughs. Cllr Clyde Loakes, NLWA Chair, said: "This major investment in north London will ensure that there is truly resilient and safe infrastructure to sustainably deal with the waste generated by two million residents in the long term. It means not shipping waste abroad or to landfill where it will rot and generate methane. Instead, it means using waste to generate energy, which in turn boosts the UK's security of energy supplies, that recent events have proved is so crucial for a nation's economy. Building the Energy Recovery Facility is the most responsible way forward."
The new Energy Recovery Facility will turn waste into power and heat for tens of thousands of local homes, bringing energy security without gas boilers. It will replace an aging 1970s facility at the EcoPark, which generates just electricity and will mean north London's waste will not need to be sent out of the area, where the environmental and cost benefits cannot be guaranteed. The Energy Recovery Facility will have the world's best technology to remove nitrogen oxides, and emissions of particulate matter will be almost 1000 times lower than World Health Organisation guidelines.
The start of works follows a recent £27.8 million award from the UK Government to Haringey Council to build a heat network for more than 10,000 homes, including on the Broadwater Farm Estate, which will be supplied with heat and hot water from a District Heat Network connected to the new Energy Recovery Facility. The facility will also be publicly owned and operated, guaranteeing that revenue received from energy generation will help reduce the cost of waste disposal for council taxpayers.
The construction of the Energy Recovery Facility brings hundreds of local jobs including at least 418 full time roles, 180 training placements and 90 apprenticeships, creating life-changing career opportunities for local people. These new positions are in addition to hundreds of roles already created to take the project to this point.
*in 2019 cash prices.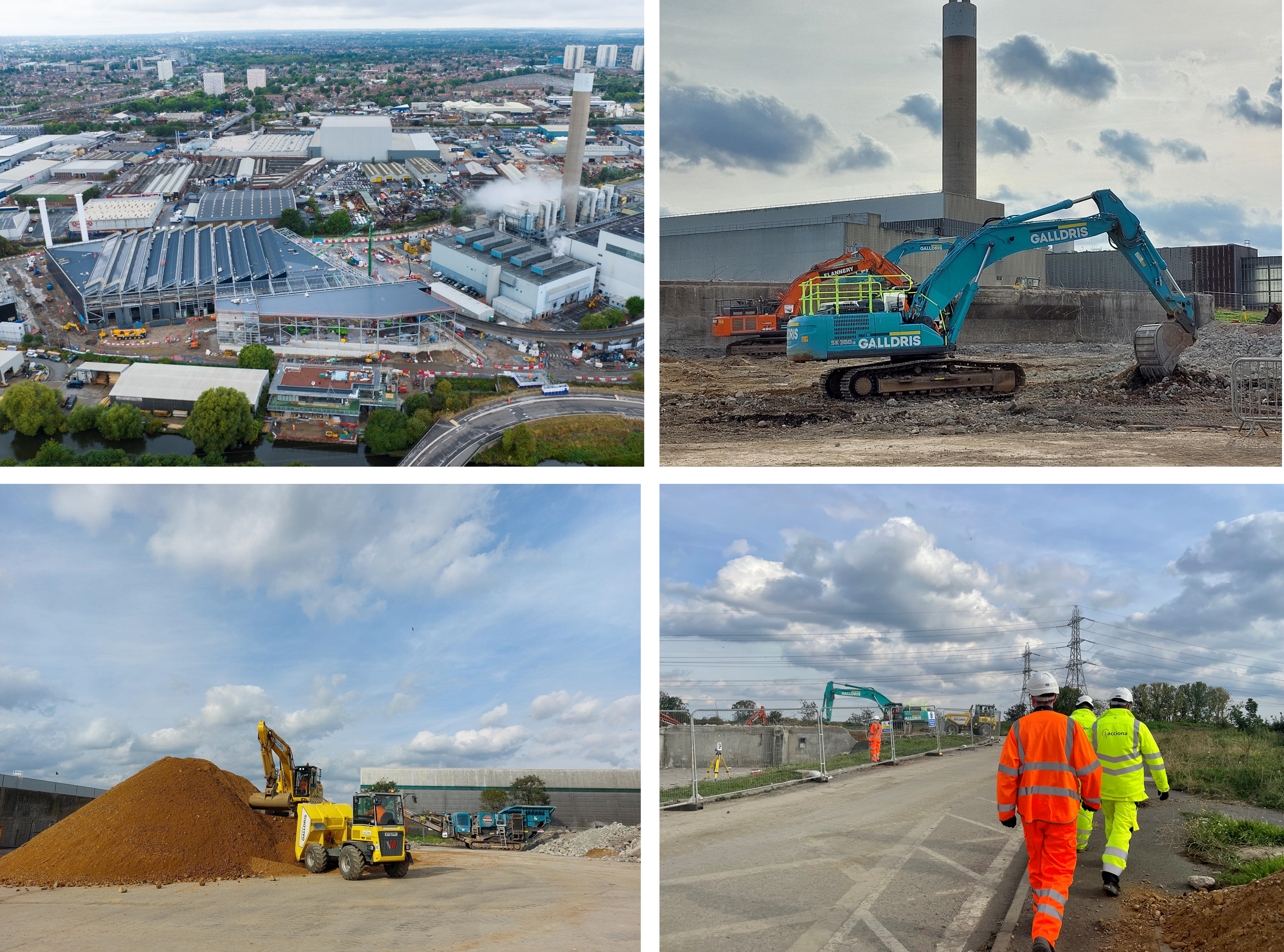 Share