Awards programme drives forward a 'Safety First' culture on North London Heat & Power Project
To further encourage a safe working culture on the North London Heat & Power Project (NLHPP), the NLHPP Programme Director launched a new employee awards programme this year that recognises outstanding contributions to the "Safety First" principles of the project. The Programme Director's Health, Safety and Wellbeing Heroes Award recognises those who contribute to all aspects of Health, Safety and Wellbeing – from preventing an incident, to initiating a new practice or solution, or demonstrating outstanding behaviour.
The inaugural awards ceremony took place last week, honouring the first two monthly award recipients – Allan Haynes (ARUP) and Jack Drew (Taylor Woodrow).
Allan Haynes, NLHPP's Construction Manager, demonstrated an unwavering commitment to Health, Safety and Wellbeing by showing leadership through his own practices, pushing others and asking the difficult questions to ensure safety first.
 
Jack Drew, a site engineer, encountered a person supervising vacuum excavation works that had become blocked and intended to access the equipment by unsafe means. Jack adopted a 'stop and think' approach and insisted the operator not undertake the unsafe act until additional members of the team arrived and a safe system of work was developed for operations to continue.
The pair were presented their awards by David Cullen, NLHPP Programme Director, with support from Councillor Clyde Loakes, Chair of North London Waste Authority (NLWA), outside the newly built NLHPP welfare facilities.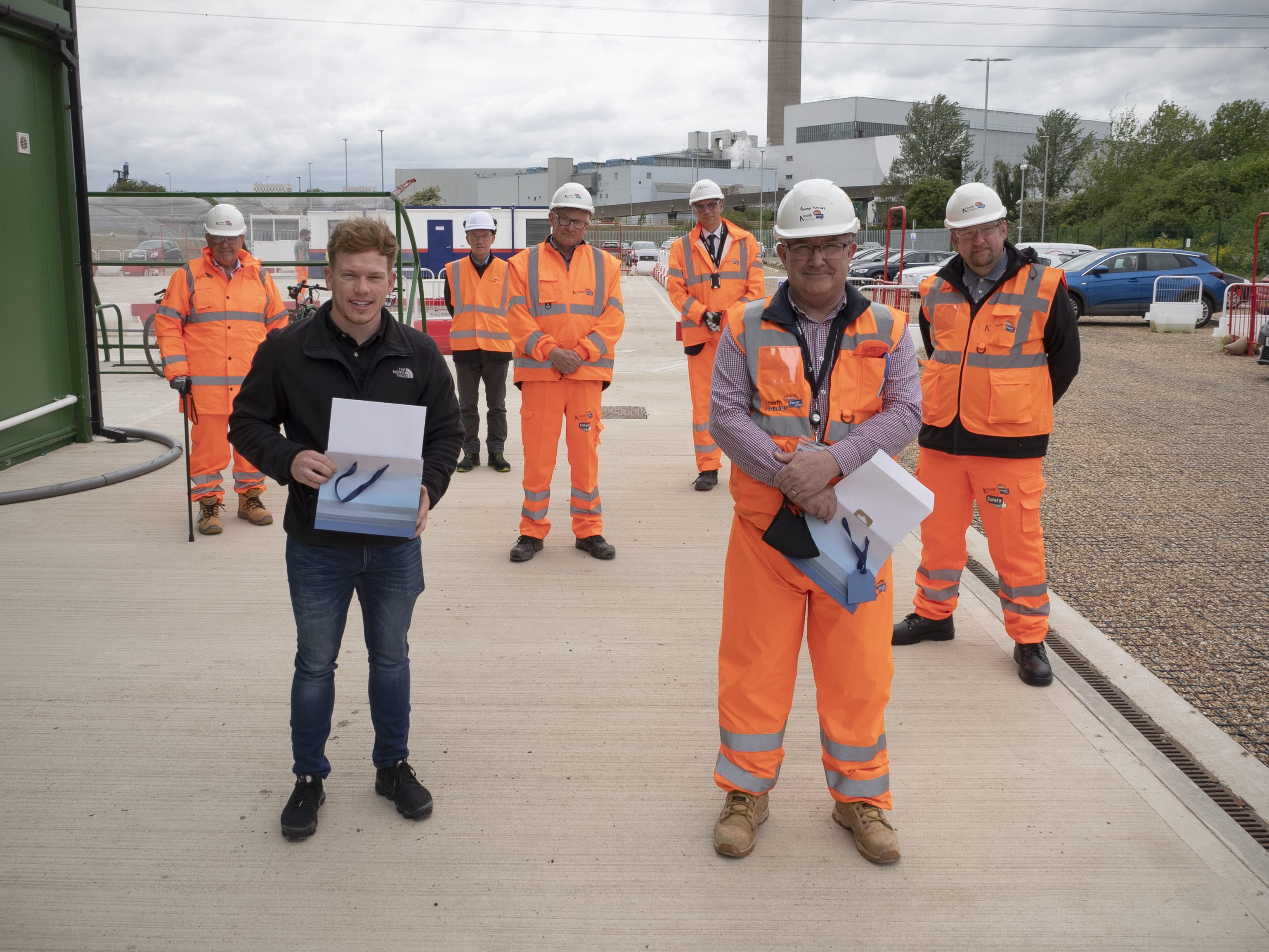 Nominations can be submitted by anyone involved on the NLHPP. Monthly winners receive a certificate and monetary prize, and one annual award winner will be selected to receive a certificate and monetary prize.
The awards programme is just one of many initiatives being undertaken to promote a 'Safety First' culture on the NLHPP. Other initiatives include safety snapshots and monthly posters to raise awareness about safe working, wellbeing programmes, working groups to collaborate with contractors, and more. The aim of Safety First initiatives is to achieve zero harm on the project and ensure everyone goes home safely at the end of each day.
Share