14 north London community groups to receive funding support thanks to one of London's most significant infrastructure projects
Following a successful first round earlier this year, fourteen new community organisations across Barnet, Camden, Enfield, Hackney, Haringey, Islington, and Waltham Forest are set to benefit from funding and volunteering hours in the second round of RE-Power Communities, a North London Heat and Power Project initiative, bringing the total to 29 organisations supported in 2023.
Over £180,000 has been set aside to support local projects through RE-Power Communities via a TimeBank (volunteering), a ResourceBank (materials) and a Community Fund offering small grants (up to £2,000).
RE-Power Communities is part of global infrastructure company, ACCIONA's contract with North London Waste Authority (NLWA), the public body responsible for the North London Heat and Power Project at the publicly owned, Edmonton EcoPark in Enfield. It is just one of many social value initiatives to ensure that the EcoPark transformation benefits north Londoners. The first round of RE-Power Communities saw more than £30,000 worth of resources shared amongst 15 organisations across three north London boroughs: Enfield, Haringey and Waltham Forest. Among those organisations were Friends of St Barnabas Church in Waltham Forest, who shared their experience with the scheme:
"We were given this grant... to make the space a little bit wheelchair accessible. Before it was just a bunch of wood chips and things, and when it would rain it would get really soggy. On top of the pavement, we also got new flooring which has given us more activities to do... The new floorboards made it a lot easier for everyone in the community."
The 14 successful organisations in the recent round include, all seven north London boroughs, and range from local groups which support disadvantaged young people, charities working with vulnerable older people and those working to improve greenspaces. Organisations supporting career and training development were also successful as were initiatives that provide food packages to support local families who are struggling financially due to the cost-of-living crisis.
Cllr Clyde Loakes, chair for NLWA said, "One of our major goals with the North London Heat and Power project is to ensure that it brings manifold benefits to north London residents. This round of RE-Power Communities, extended now to seven north London boroughs, is supporting a wide range of projects.'
'These projects will improve people's lives and their local environment such as the gardens at Haven's House Children's Hospice and Age UK Camden's digital engagement programme to help prevent vulnerable older people from isolation."
The successful groups were carefully selected on their ability to achieve at least one of the following outcomes:
Places and spaces that matter to communities are improved
People are helped to reach their potential
Vulnerable people within the community are supported
Community networks that respect cultural diversity are strengthened
Tackle climate change and improve local environment and biodiversity
RE-Power Communities strengthens the existing social value offering for the community. North London Heat and Power Project has already enabled over 40 apprenticeships at London Living Wage, 193 skills training placements and a programme engaging with schools to boost interest in construction related careers.
The full list of successful organisations for the second round of RE-Power Communities are:
Barnet  
Stonegrove Community Trust, repair raising beds to support vulnerable people in gaining green skills and connecting with others. Up to £2,000 grant. 
Camden 
Age UK Camden, digital engagement support for vulnerable older people to connect with others in order to alleviate isolation and loneliness. Up to £2,000 grant. 
The Woodshop of Recycled Delights & Euston Foodbank, resources and support to build a community garden behind the Euston foodbank. £1,982.76 grant and 72 hours of volunteering support.
Camden New Town Community Festival – Green Corner, supporting partners that offer sewing, electrical, bicycle repair support, tool and woodwork matters, and community pottery workshops. £1,950 grant.
Enfield 
Sapphire Employability and Wellbeing Academy LTD, resources to provide young people with valuable life skills and mental health support. £1,750 grant.
Hackney 
Acheinu Cancer Support, supporting Jewish persons and their families affected by cancer with treatment necessities. Up to £2,000 grant. 
Kol Medaber, resources to empower homeless women with the necessary life skills for successful independent living. Up to £2,000 grant. 
Viznitz Institutions Trust, provide a unique experience for teens to explore their interests, develop new skills, and form meaningful friendships. Up to £2,000 grant. 
Daisies Kids Club, supporting young people with disabilities to develop culinary skills.  Up to £2,000 grant. 
Haringey 
Shepherds Hill Allotments, retrofit of a community meeting space with solar panel equipment. £1,964.43.
Go Green Global Entrepreneurship Week Haringey, supporting local green projects and community groups in providing opportunities for learning and employment in the green sector. £1,975 grant and volunteering support.
Mind in Haringey, creation of a sensory area and resources to support people affected by mental health problems. £1,828 grant.
Islington 
Hornsey Lane Estate Community Association, provide resources and a food hub for families and individuals, youth activities and services for older people. £1,680 grant & a few hours of volunteer time a week.
Waltham Forest 
Haven House Children's Hospice, support to maintain and enhance 18-acres of garden space around the hospice. £1,924 grant.
ACCIONA is the lead contractor to build the replacement Energy Recovery Facility at Edmonton EcoPark and started construction on the North London Heat and Power Project in September 2022. Byrne Brothers, a subcontractor on the Project, pledged their support for RE-Power Communities through a commitment to provide funding and resources.
Further rounds of the RE-Power Communities scheme will open in subsequent years of ACCIONA's contract with NLWA. 
The North London Heat and Power Project includes the building of world-class recycling and waste infrastructure. The support for community projects is a vital part of ACCIONA's social value commitment, which will benefit local people and communities in response to NLWA's social value strategy for the North London Heath and Project.
NLWA has a strong track record for supporting community organisations across north London. It's revamped North London Community Fund is open for applicants running waste prevention projects to apply for grants of up to a total value of £250,000.  The Fund helps non-profit organisations develop new approaches to reduce waste or extend the reach and impact of existing projects. Applications close at 1pm on 15 December 2023. More information is available on the North London Community Fund website.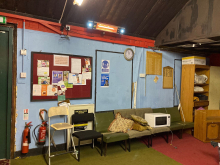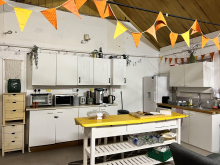 Share