No Mooring Zone Starts on River Lee Navigation as works to strengthen Lee Park Way Bridge begin
From Tuesday 03 September 2019 until Tuesday 31 March 2020, construction works will be undertaken to strengthen the Lee Park Way Bridge.
During this time, a floating walkway will be in place adjacent to the towpath, for a length of 20m either side of the bridge. No moorings will be permitted in this section, on either bank, for the duration of the works.
We apologise for any inconvenience caused. If you have any questions, please contact: info@northlondonheatandpower.london or 0208 489 3940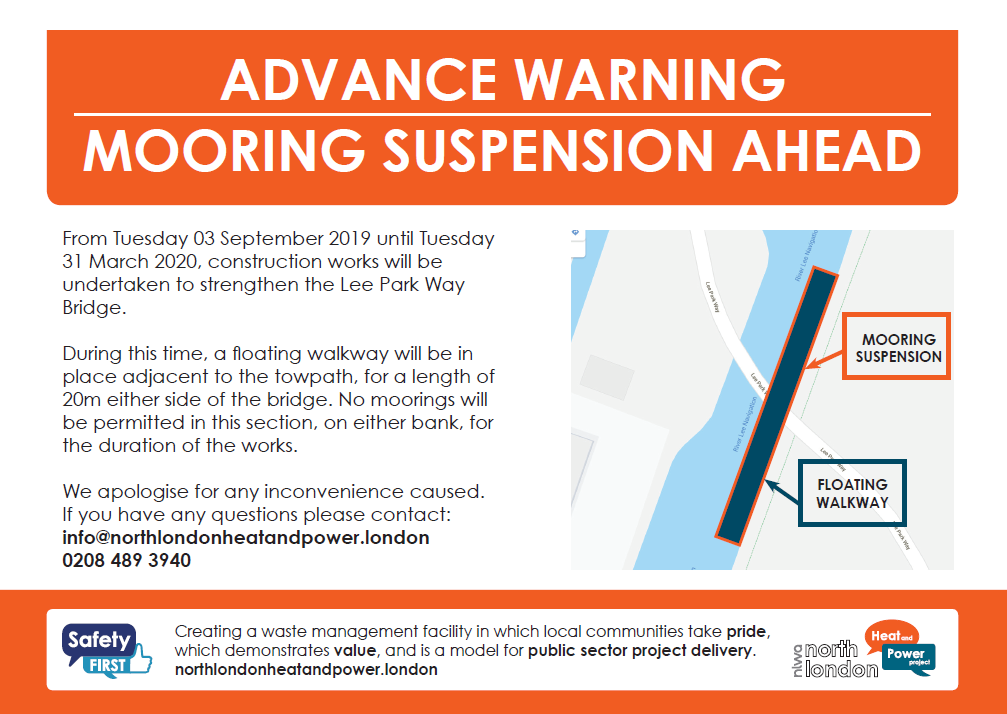 Share