NLHPP donates essential equipment to local community group to restore Dagenham Brook in Waltham Forest
The North London Heat and Power Project (NLHPP) is proud to be supporting a local community group who have come together to clear the Dagenham Brook from St James Park to Marshall Road in Waltham Forest.
In July, on hearing of the need for help, the NLHPP Construction Manager Allan Haynes contacted the contractor Barhale Ltd, who donated 10 waders to Dagenham Brook Clean-Up group to support their efforts to clear the Dagenham Brook of litter to help improve the waterway and attract wildlife back to the area. The waders were presented to Steve Williams from Dagenham Brook Clean-Up group.
Councillor Clyde Loakes, Chair of NLWA said, "It was fantastic to be able to support the local group of volunteers working to clear the Dagenham Brook."
"At NLWA, we felt this cause aligned very closely with the ambitions of the North London Heat and Power Project which will provide north Londoners with sustainable waste management facilities for generations to come. We care about the environment and commend Dagenham Brook Clean-Up group for their efforts to restore the Dagenham Brook for wildlife to flourish and the community to enjoy."
Jacques Deneys, Project Manager from Barhale said, "This is a wonderful project and we're really pleased to be able to provide some practical help to Dagenham Brook Clean-Up group by donating the waders. It's a great opportunity to support an initiative which will clean up the Dagenham Brook and provide lasting community benefits."
The brook, which runs from Walthamstow Wetlands through Leyton Jubilee Park and down to Hackney Marshes, is a designated site of local conservation importance, and in recent years kingfishers have been seen on its banks. Unfortunately, the waterway, which has long been nicknamed 'the ditch', has also attracted its share of litter, fly-tipping and pollution. During the pandemic, residents decided to help turn the tide and restore the brook to life.
So far, the group has organised 12 community clean-up days, where volunteers can put on their waders and rubber gloves and get clearing – fishing out rubbish, cutting back invasive plants, clearing blockages and meeting other people in their community.
Steve Williams, a volunteer from Dagenham Brook Clean-Up said, "Over the last two years we have been working hard to remove loads of rubbish from the Brook, with the long-term aim of improving the waterway for wildlife. We are already seeing small improvements and the donation from the North London Heat and Power Project will allow more residents to get involved."
With more than 40 local residents involved so far, and more clean-up days scheduled, the group is currently putting together a funding proposal to help support their clean-up efforts and expand their impact. Local residents who wish to find out more about the group and get involved can do so by emailing: Dagenhambrook@gmail.com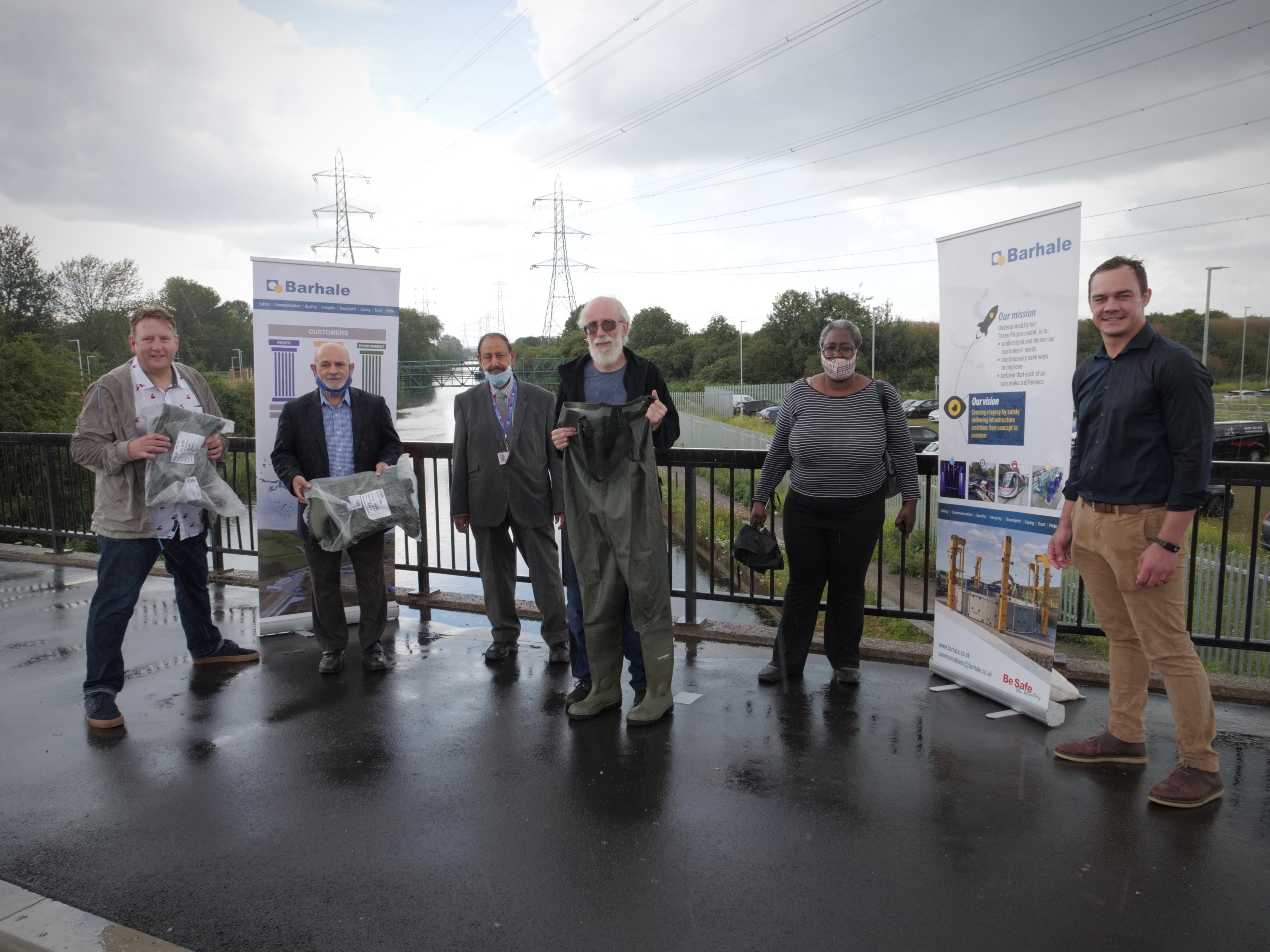 Share