Nationally significant project creates 72 training placements for north London residents
North London Waste Authority's (NLWA) created a further 15 training placements for north London residents during July on its job-generating project, taking the total number of placements delivered so far to 72.
The North London Heat and Power Project (NLHPP) is NLWA's plan for a new sustainable waste hub to provide the most modern and advanced waste management and recycling facilities. The Project is creating life-changing career opportunities to attract local talent, at a time when jobs and training are most urgently needed, through the provision of at least 225 on-site training placements and at least 100 apprenticeships.
Throughout July, 11 trainees joined contractor Barhale Ltd and four trainees joined contractor Taylor Woodrow at the EcoPark as part of a two-week training programme comprising on-site and classroom learning.
Trainees joining Barhale Ltd learned about safe construction practices, received training courses on construction techniques and environmental awareness, discussed career opportunities in construction and had a tour of the live construction site. Upon completion of the placement, trainees received a certificate from each of the courses and accreditations in BTEC Level 1 health and safety in the construction industry and a Construction Skills Certificate Scheme (CSCS) card.
Feedback was overwhelmingly positive with trainees saying, "I got a real grasp of what the construction industry is like", "It was a very useful programme and well organised site" and "The placement explained more about the career path".
Councillor Clyde Loakes, Chair of NLWA said, "It is excellent to see the North London Heat and Power Project delivering tangible benefits to residents in north London. As well as building essential public service facilities, we are committed to enhancing the lives of residents by providing opportunities to progress their careers and learn new skills".
Jacques Deneys, Project Manager for Barhale said, "It was great to welcome so many enthusiastic participants to this programme. As a joint effort by The College of Haringey, Enfield and North East London, NLWA and Barhale, we enjoyed offering the students an insight into the ever growing construction industry by getting hands-on experience on a live construction site. It was a great opportunity for local students to visit this flagship project and promote careers in the industry".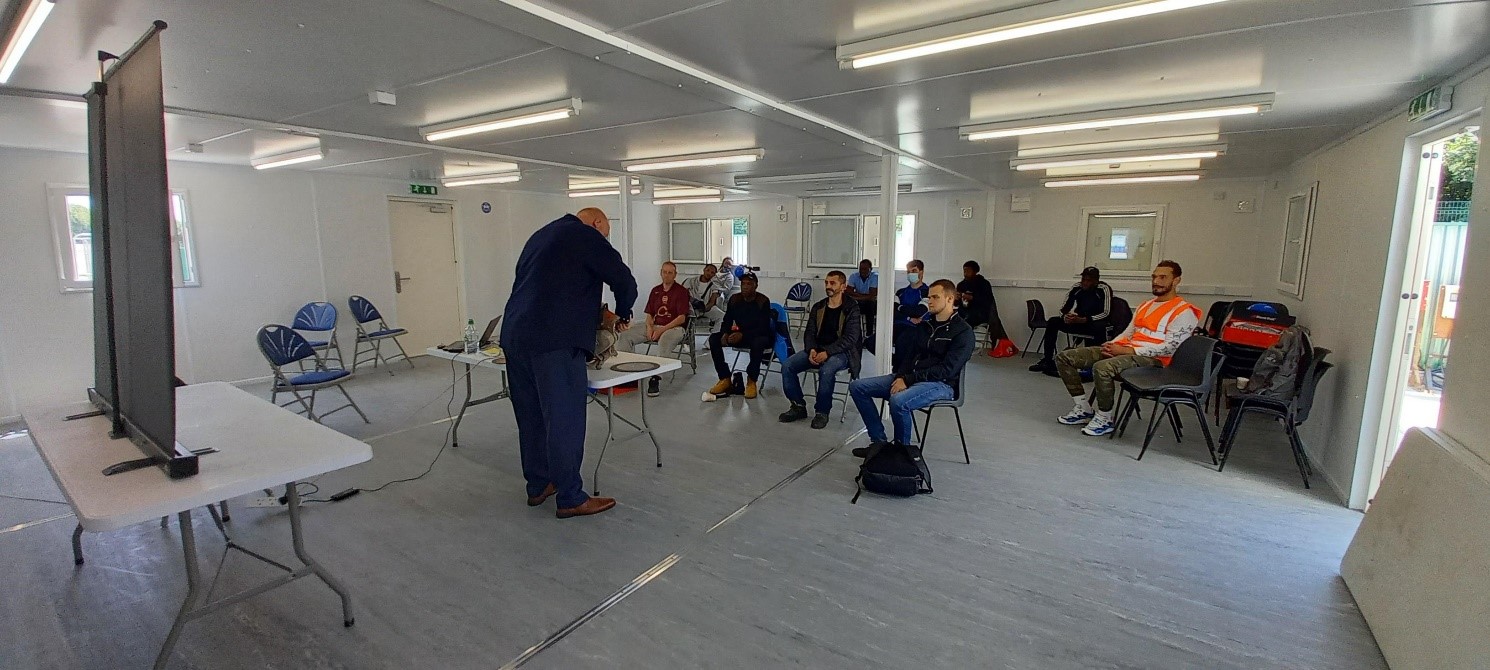 As well as delivering on-site training placements, the Project is delivering an industry-leading apprenticeship programme which will see at least 100 apprentices from the local area appointed during construction. So far, 16 apprentices have started working on the Project in roles covering engineering, quantity surveying and business management.
For more information about the on-site training and apprenticeship opportunities, please email: info@northlondonheatandpower.london. Further information about the Project can be found at: northlondonheatandpower.london.
Construction on the £1.2bn* project has been underway since 2019. All enabling work sites are now complete and major construction is underway to build the new Resource Recovery Facility, public Reuse and Recycling Centre and a new visitor and education centre known as EcoPark House. At the end of this year a contract award notice will be issued to the chosen contractor for the replacement Energy Recovery Facility. 
* in 2019 cash prices. 
Share