North London Waste Authority is committed to considering the needs
of the community, keeping local residents up to date as construction
progresses and creating social value benefits.
To help ensure this happens we have established a number of initiatives
including:
Community Liaison Group 
Roadshow events 
Regular construction and community newsletters
Construction update videos
Schools' outreach programme 
Employment opportunities 
Considering the needs of the community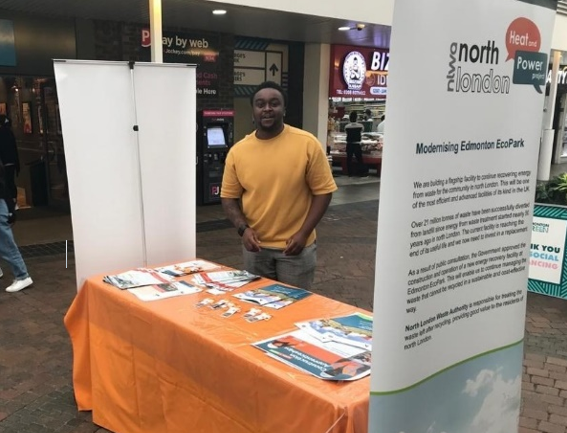 We hold regular Community Liaison Group meetings which are attended by representatives of local community groups. The forum provides the community with the opportunity to meet the project team, get detailed updates as the construction progresses and raise matters that are important to people who live and work locally.
The Terms of Reference can be read here.
If you would like to submit a comment to be considered for discussion at the Community Liaison Group, please contact us here.
CLG Meeting Presentations
Keeping residents up to date
We regularly update the community on the latest project news through a number of different activities.
Newsletters
We issue regular community and construction newsletters to up to 28,000 properties within a 1.5km radius from the EcoPark (see map below). Links to our previous newsletters are below.
Construction update videos
We produce construction update videos to highlight key milestones on the project as construction progresses. To see our library of previous construction update videos please click here. 
Roadshows
Our roadshow events involve popping up in public spaces around north London to engage the community, answer questions and give updates on the project.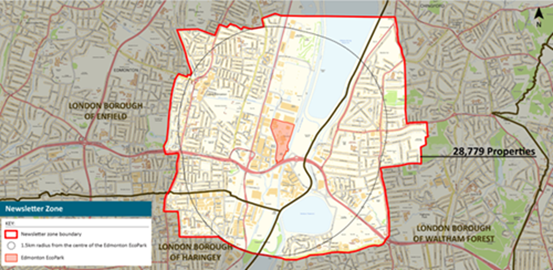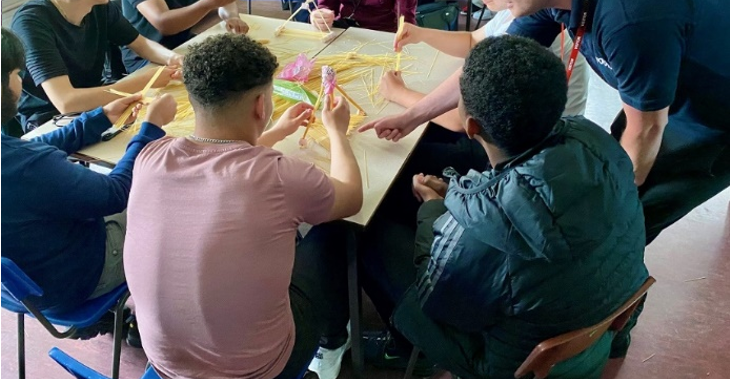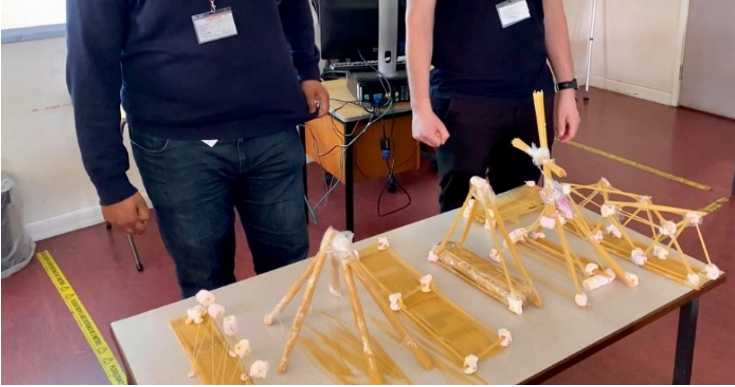 Creating social value benefits 
The NLHPP is delivering a range of benefits for the local community including:
At least 100 apprenticeships
At least 225 short-term training placements
A school's programme
Targets to achieve 25% local employment and 10% local expenditure
More information about our apprenticeship programme and on-site training placements, including how to apply can be found here.
The school's programme is aimed at raising awareness around careers in construction, waste and engineering, as well as teaching students about the role that waste management and recycling has in protecting the environment.
We offer sessions covering Recycling and Waste; Energy from Waste; Delivering a Large-scale Infrastructure Project; and Careers Insights. You can read more information about each of the sessions here. 
If you would like to find out more information or enquire about NLHPP visiting your school, please email NLHPP@NLWA.gov.uk.