20/09/2019
UKPN Meridian Way Traffic Diversion from Friday 20 September
UK Power Networks (UKPN), who own and maintain underground electricity cables and overhead lines in the local area surrounding Edmonton EcoPark, have let us know they will be carrying out works on Meridian Way over the coming months to install a high voltage electricity cable. Once completed and our new Energy Recovery Facility is built, around 2025, we will be able to export electricity from our site to the National Grid through this new cable.
UKPN have provided us with details about their project starting in September for approximately 7 months. During this period there will be several restrictions in place for traffic. The details below are useful for anyone travelling through the area by road or planning to visit the Edmonton EcoPark. We'll keep this information up to date with how journeys are likely to be affected, when diversions are taking place and which routes to follow.
From Friday 20 September, Meridian Way will be closed to traffic travelling northbound for approximately 14 weeks. The diversion for northbound traffic will be via the A406 – A10 – A110 (dark blue line in map below). Thornton Road and Ardra Road will therefore have 'No Right Turn' during this period.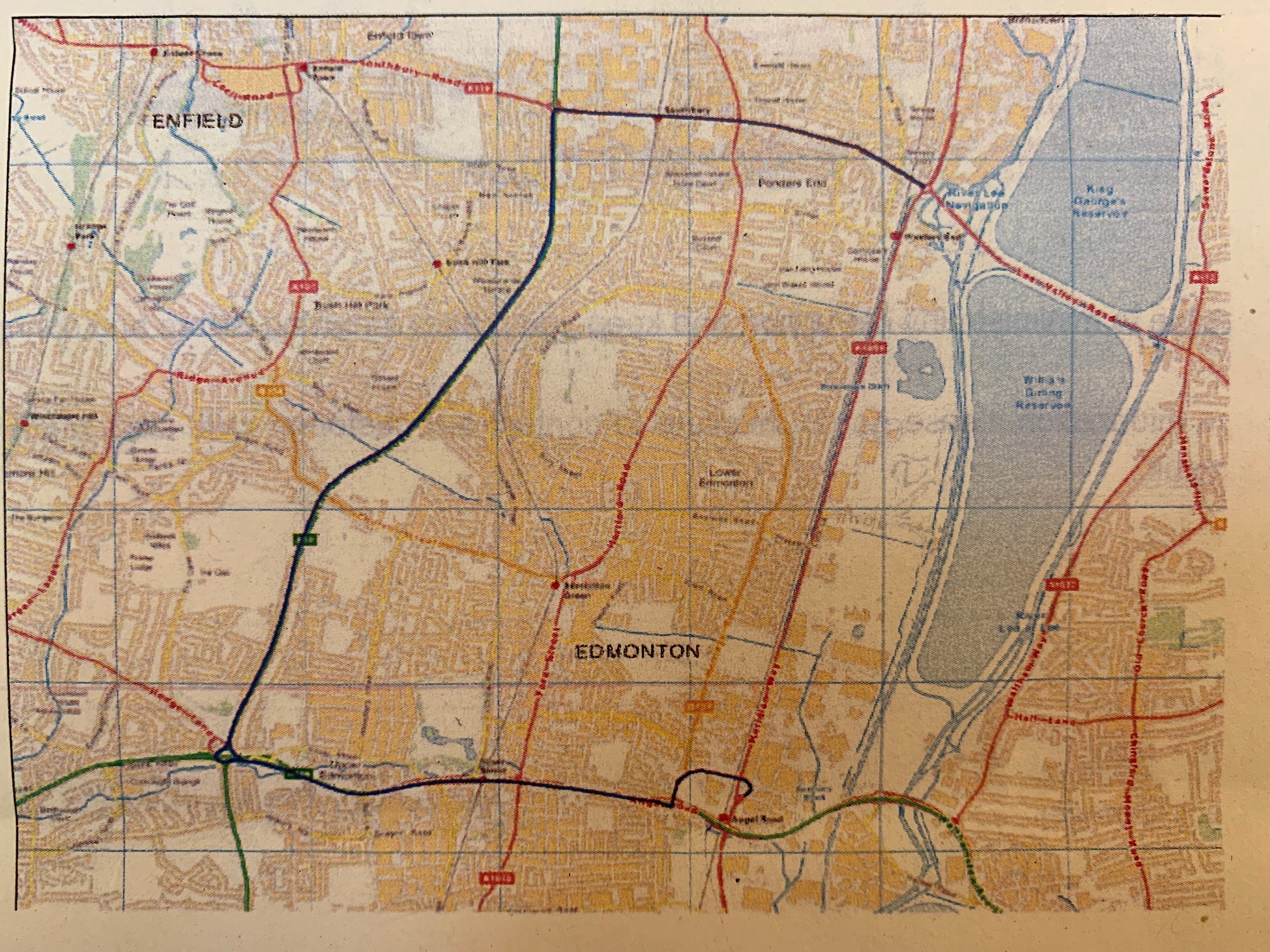 In addition, the northern section of Conduit Lane/Meridian Way roundabout will be closed overnight only from Wednesday 6 November for one week. During this period road users will be diverted via Conduit Lane – Montagu Road – Picketts Lock Lane – Meridian Way (dotted line in map below).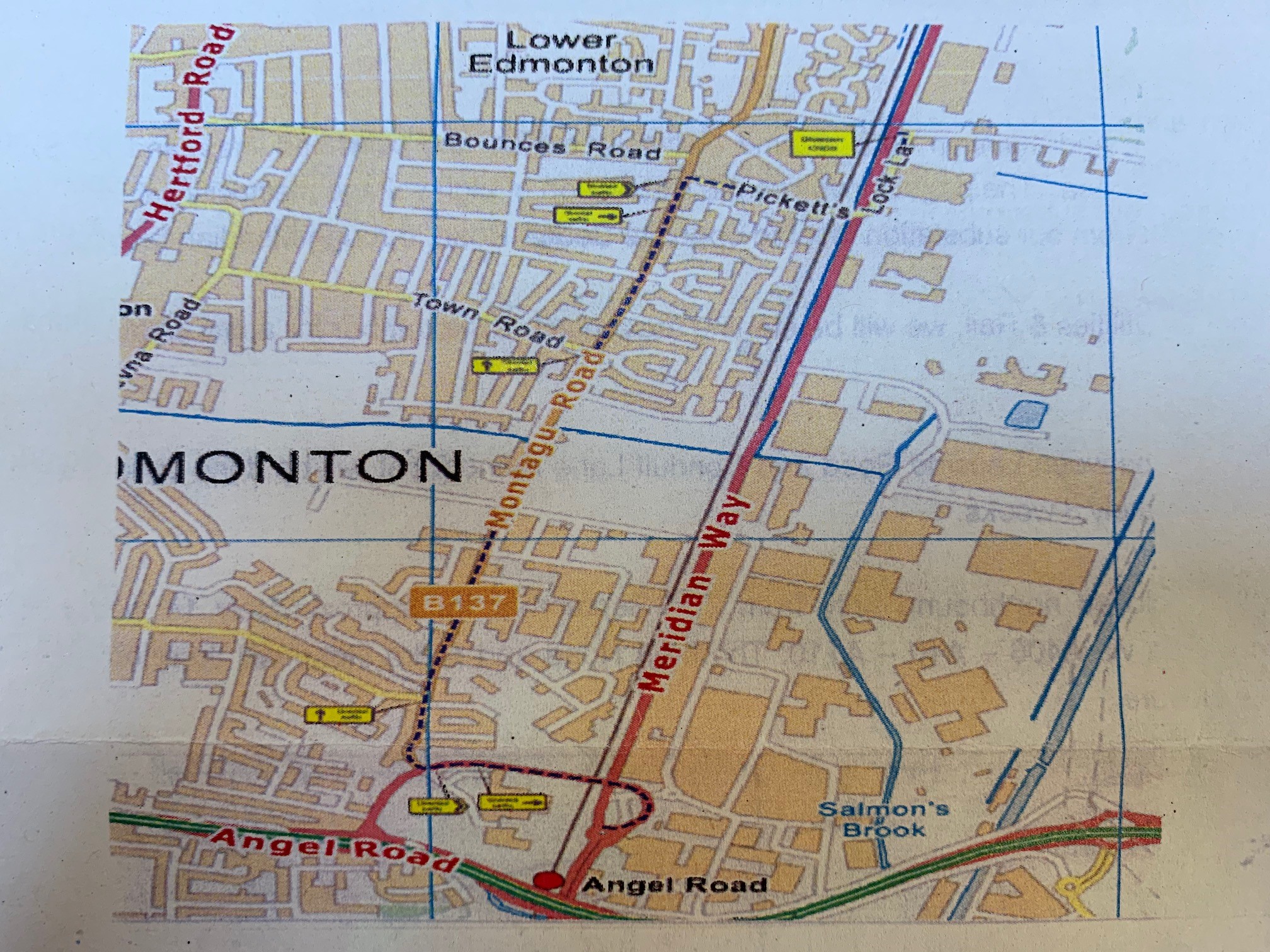 Please see the letter provided to us from UKPN about these works here.
If you have any concerns or queries relating to the works being undertaken by UKPN, please contact UKPN by calling 0800 028 4587 or emailing care@ukpowernetworks.co.uk.