How will you ensure the local environment is protected?
We are committed to minimising our impact on the environment and delivering improvements wherever possible. The Energy Recovery Facility's (ERF) design will ensure that current and anticipated emissions standards are more than met, with an advanced process for cleaning air that leaves the facility. 
An overview of the cleaning process can be viewed below or the cleaning process graphic can be viewed in larger format.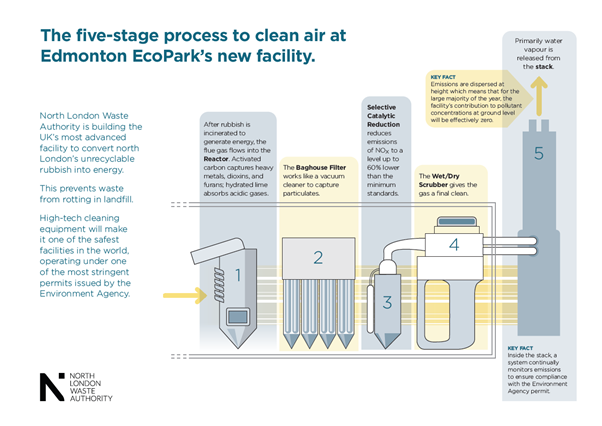 The advanced cleaning process will ensure that for the large majority of the year, the ERF's contribution to emissions is expected to be effectively zero at ground level. Even at peak levels, the facility would only be responsible for 0.52% of local air quality concentrations of particulate matter (PM) and just 2.93% of local air quality concentrations of nitrogen oxides (NOx).
The graphics below show the breakdown of emission sources in the area surrounding the EcoPark for NOx and PM.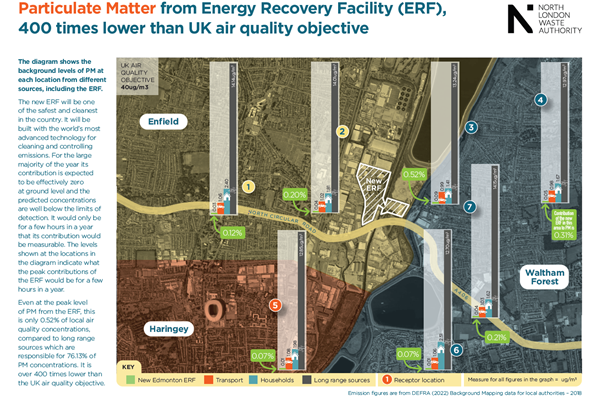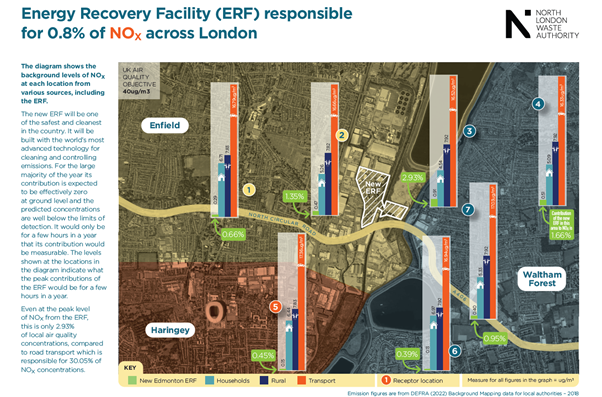 North London Heat and Power Project was assessed not to cause any significant effects on protected conservation areas, including parts of the Lee Valley and Epping Forest, either alone or in combination with other future projects. View the technical findings of our assessments in the environment statement.
The NLHPP as a whole is an integral part of north London's sustainable waste strategy. The project is expected to have a positive impact on the environment by diverting waste from landfill and increasing recycling rates in north London to 50% by delivering a sustainable hub for waste management.
It will save up to 215,000 tonnes of carbon dioxide every year as the ERF starts operating, compared to sending 700,000 tonnes of non-recyclable waste to landfill every year.
Was this article helpful
We strive to answer every question you may have. We ask for your feedback to help us improve our answers.