What is the planned phasing for works?
The Project will be delivered in three stages to ensure the existing facility can continue to manage waste until the new one is operational.
Preparing the site for construction (2019)
Construction of the Resource Recovery Facility and EcoPark House (commencing 2021)
Construction of the Energy Recovery Facility and decommissioning of the existing plant at Edmonton EcoPark (commencing 2022).
The approximate phasing plan is set out in the timeline below: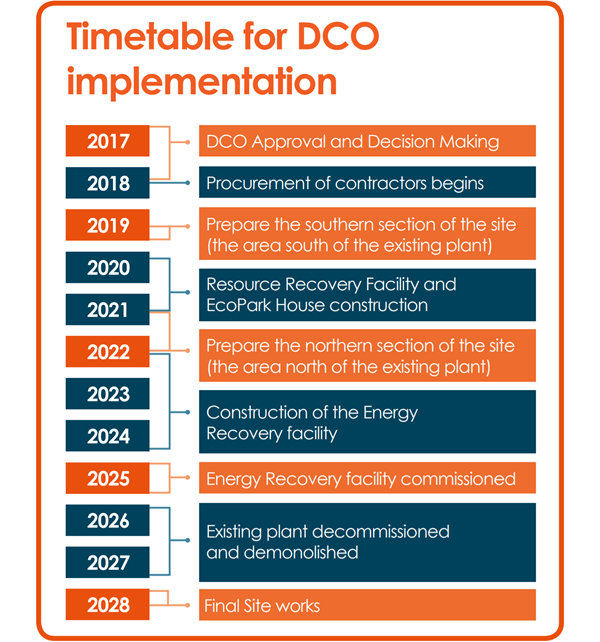 Our Project timeline sets out a more detailed plan for the phasing of works.
Was this article helpful
We strive to answer every question you may have. We ask for your feedback to help us improve our answers.