Why is a sewer diversion required?
In order for the new Resource Recovery Facility (RRF) to be built as part of the NLHPP, a sewer diversion is required. 
Two sewer pipes, the Angel and the Chingford, currently run below the footprint of the future RRF and these need to be diverted along a new route to allow for construction to take place. The map below shows the existing and future routes for the sewer pipes.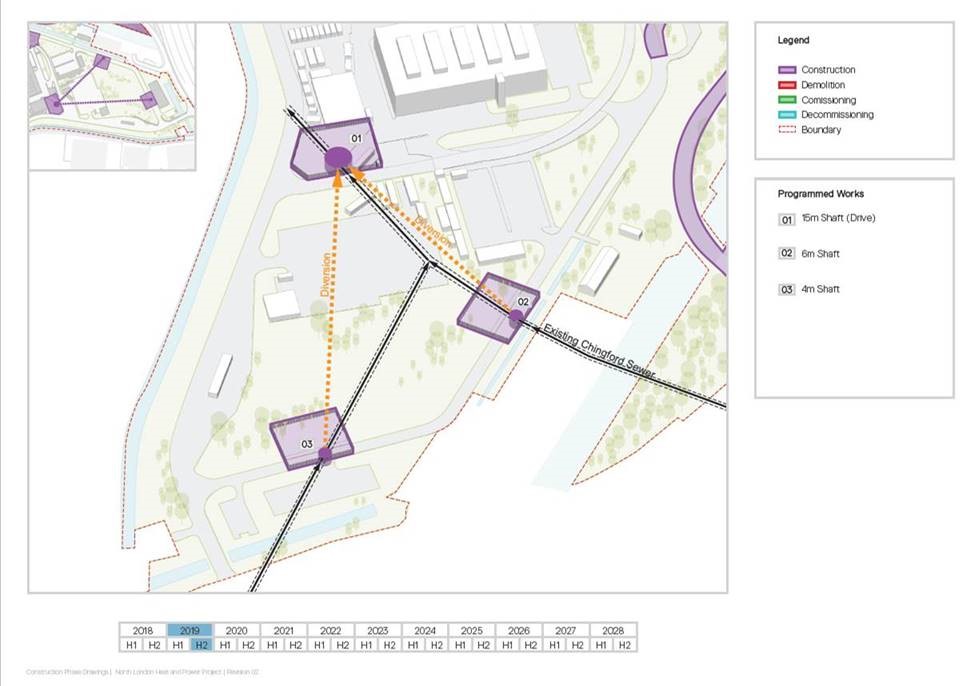 Was this article helpful
We strive to answer every question you may have. We ask for your feedback to help us improve our answers.